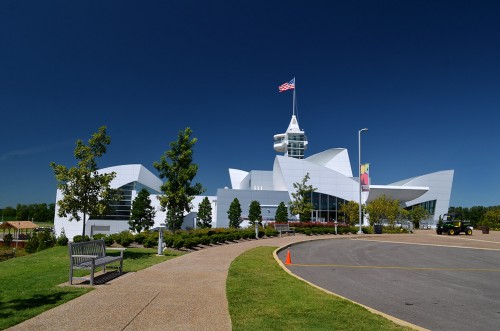 The fellow I'm working with on documenting The Bootheel suggested we play hooky and sneak across the river to Union City, Tennessee, to check out the Discovery Park of America. I didn't expect much, but since he was buying lunch and paying our admission, I agreed.
I mean, after all, Union City, according to the 2010 Census has a population of 10,895. The whole of Obion county has only 31,131 people, less than the population of Cape Girardeau. How big of a deal can this be, anyway?
When you pull into the parking lot, you're greeted by a futuristic-looking building. It looks big, and it is – it has 100,000 square feet of space, with 60,000 of it devoted to exhibits.
Grounds cover 50 acres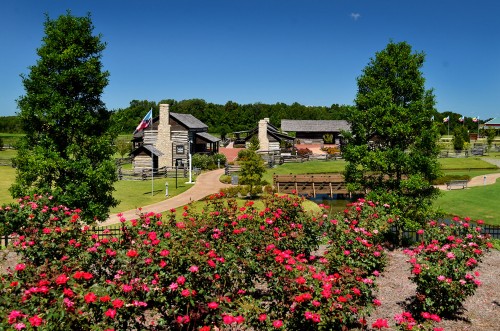 I didn't even begin to walk the grounds to look at the 100-year-old church, an 1800's school house, 15 log structures, a gristmill, six train cars, and pretty much an entire vintage community.
There is plenty of color. A handout says the garden contains approximately 24,000 plants, 4000 azaleas, 1000 rose bushes and 750 trees.
20,000-gallon aquarium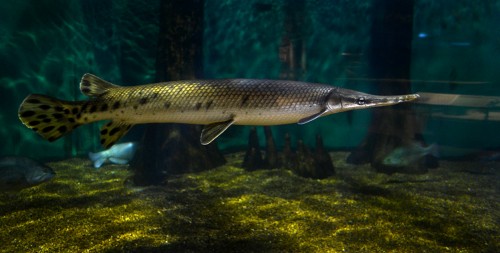 A 20,000-gallon aquarium features living creatures from Reelfoot Lake, such as gar, bass, crappie, and turtles.
Welcome to the Discovery Center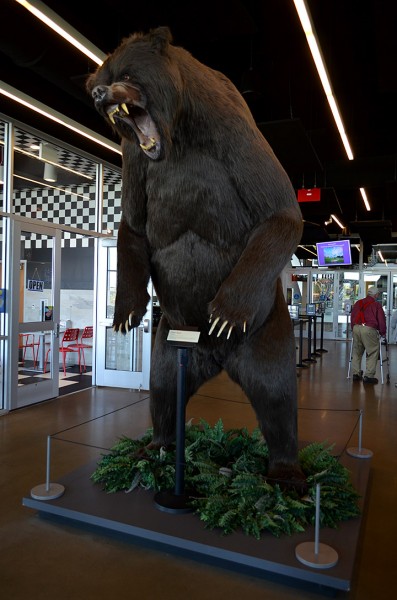 This fellow at the entrance to the Discovery Center lobby isn't your normal Walmart greeter.
83 miles from Cape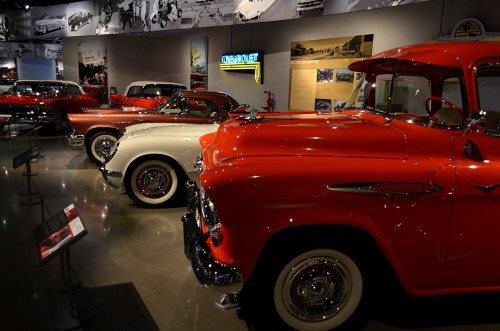 Google shows that Union City is 83 miles from Cape, just under two hours of driving time via IL-3 and US-51 S. I was already south of there, so I went in across the Caruthersville bridge and can't tell you about the roads on the Google route. From what I saw, I think you could probably beat their estimated drive time. It's well worth it.
There's a large collection of vintage automobiles and motorcycles, so you might like to contemplate what it would be like to make that drive in one of these shiny cars.
Plenty for kids to do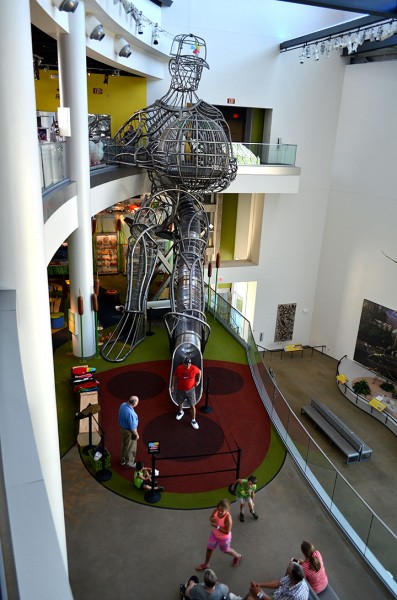 There are plenty of hands-on displays for the kids. You can let them burn off some energy by going down the two-story slide modeled after the human body. (You have to be three feet tall to go down it.)
A blast of cool air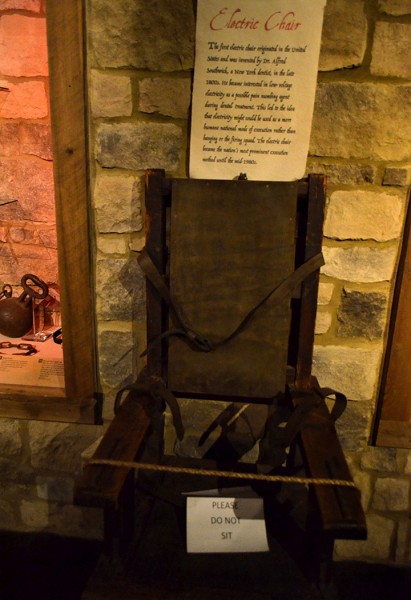 As I was leaving one exhibit room, a blast of cool air hit me. I turned to find out it was coming from an open doorway leading to a darkened room made up to look like a dungeon. In it were instruments of restraint and torture, including this electric chair with the ironic note, "PLEASE DO NOT SIT."
When one is in a room that contains a rack, a breaking wheel and a guillotine, one is inclined to obey the signs.
Huge military gallery
This is not just a place to see small objects like arrowheads. The military gallery contains airplanes hanging from the ceiling, a helicopter, several tanks and all kinds of other implements of warfare.
For more information about the Discovery Park of America, go to its website. I've been to a lot of museums, including ones in Washington, D.C., Chicago, Seattle, St. Louis, Memphis and Birmingham. This place gives them a run for their money.
Photo gallery
Yes, I know this is overkill. To be honest, I'm including a lot of these photos because they give good captioning and display ideas for my museum friends to steal. I don't know who does the exhibit design planning here, but the results are spectacular. Click on any image to make it larger, then use the arrow keys to move around.