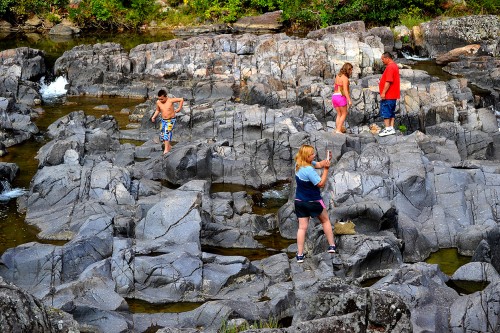 I'm pretty sure the last time I was at Johnson's Shut-Ins State Park in Reynolds county to take photos was around 1978. Even though the pictures are old, the post still gets lots of hits. There must be a lot of interest in the park.
Photo gallery of Johnson's Shut-Ins
You can go to my earlier post to read some of my recollections of going to the park when I was a kid, and you can go to the state's website for official information. Click on any photo to make it larger, then use your arrow keys to move through the gallery.