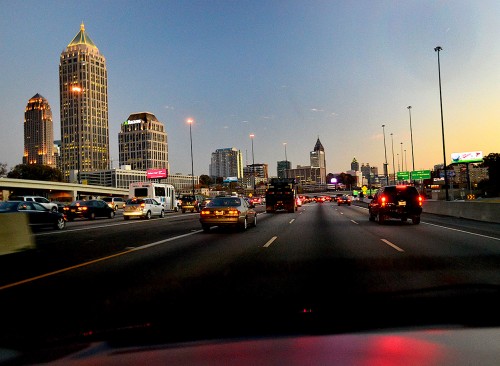 I was making great progress heading back to Florida from Cape. The weather was great, traffic was light to moderate, everybody was pretty well-behaved.
Well, there was a bit of a delay at Monteagle Pass, but we'll go into that another day. I've got a couple of different routes I take; this time I opted to go through Atlanta on 1-75. I've been lucky the last few times, blasting through the area in about 30 minutes with only a few taps on the brakes.
Coming into town just about dusk, I thought I was gong to catch a break again. See how nicely the traffic is spaced out?
Look at all the taillights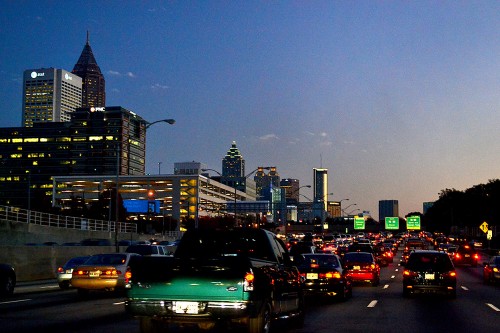 Alas, around the corner was a forest of red taillights as far as you could see. It took 1-1/2 hours to do what I have been doing in 30 minutes. The skies were clear. There were no wrecks. It was just like everybody confused and thought the Interstate was one big parking lot and they needed to practice for Black Friday.
General Sherman had the right idea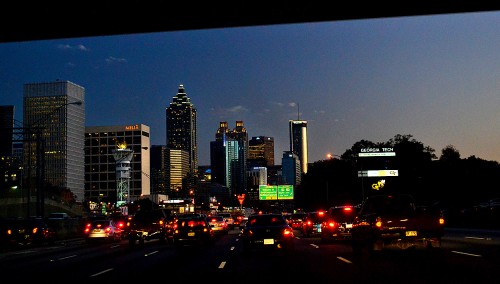 I've always been convinced that General Sherman had the right idea of what to do with Atlanta.
[Wife Lila, who always exhibits better taste than I do, objected to my General Sherman suggestion, pointing out the death and destruction he meted out on horrific March to the Sea. Atlanta, to me, has been the source of major traffic jams, is the home of the Atlanta Braves and was where our corporate HQ was located. None of those things endear the city to me. Maybe we could just build bypasses that bypass the bypasses that exist around the city and leave General Sherman to his rest.]