Mother said Son Matt had mentioned something about a candy dish, so Mother asked if I'd take a photo of this green one to see if this is the one he was thinking about.
I posted the picture on his Facebook page and got this response: "Yes. That always used to be in the living room."
Niece Kim Steinhoff-Tisdale wrote: "I think I remember that one! With all the stuff Gran has acquired throughout the years, it's amazing how much I can actually remember! Man, I love that woman!"
Brother David chimed in: "That was the "original Gran's" (Elsie Welch) candy dish.
So, Mother sent it south with me for Matt and his family. Grandson Malcolm will be the fifth generation of our family to eat candy out of it. Mother's request: "Always keep it full."
It made it to Florida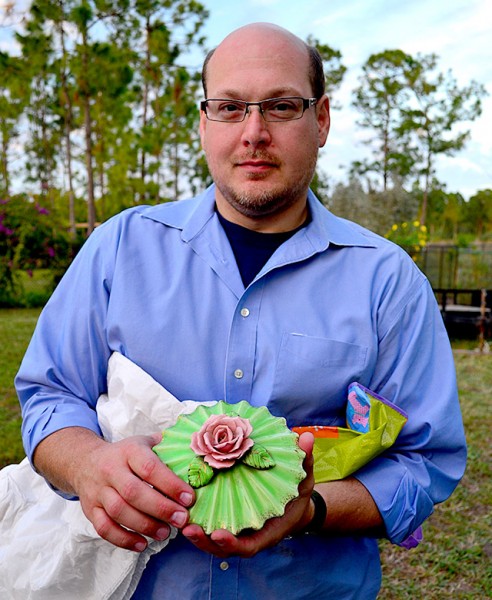 This is Matt holding the candy dish at Son Adam's house in Loxahatchee, Fla., proving that I delivered it safe and sound.