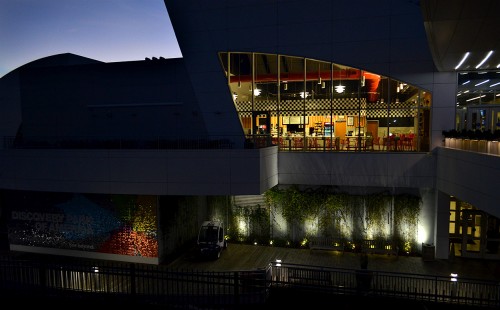 When I toured the Discovery Park of America in Union City, Tenn., in August, I mentioned that I was shooting extra photos so my museum friends could steal some ideas about how the park sets up its exhibits. When Curator Jessica was in town, we made a run down so she could see the place in person.
To be honest, I wasn't as impressed on my second visit. Still, we stuck around until they closed the joint.
This gallery is a good example of why you should keep shooting when the sun goes down.
Discovery Park photo gallery
Click on any photo to make it larger, then use your arrow keys to move around.