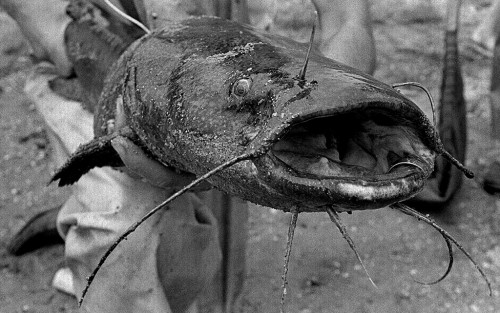 Somebody posted on Facebook that Saturday, September 28, is National Hunting and Fishing Day. So, in honor of that day, I offer up this huge catfish someone caught in Southern Ohio in 1968.
If he's not big enough for you, click on him to make him larger.
Other fishing stories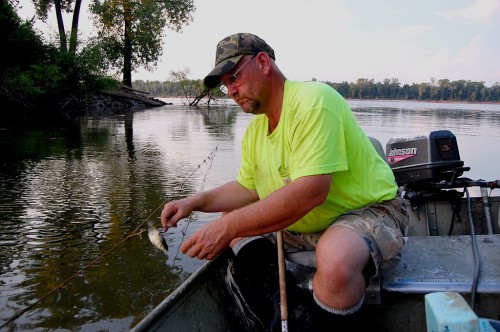 I drowned a lot of worms in 3-Mile Creek as a kid, but eventually graduated to fly fishing so I wouldn't have to hunt bait or get my hands messy.
I enjoyed target shooting, but was never a hunter. I told a deputy once that I could shoot a man before I could shoot a deer. Fortunately, I never had to put that to the test.