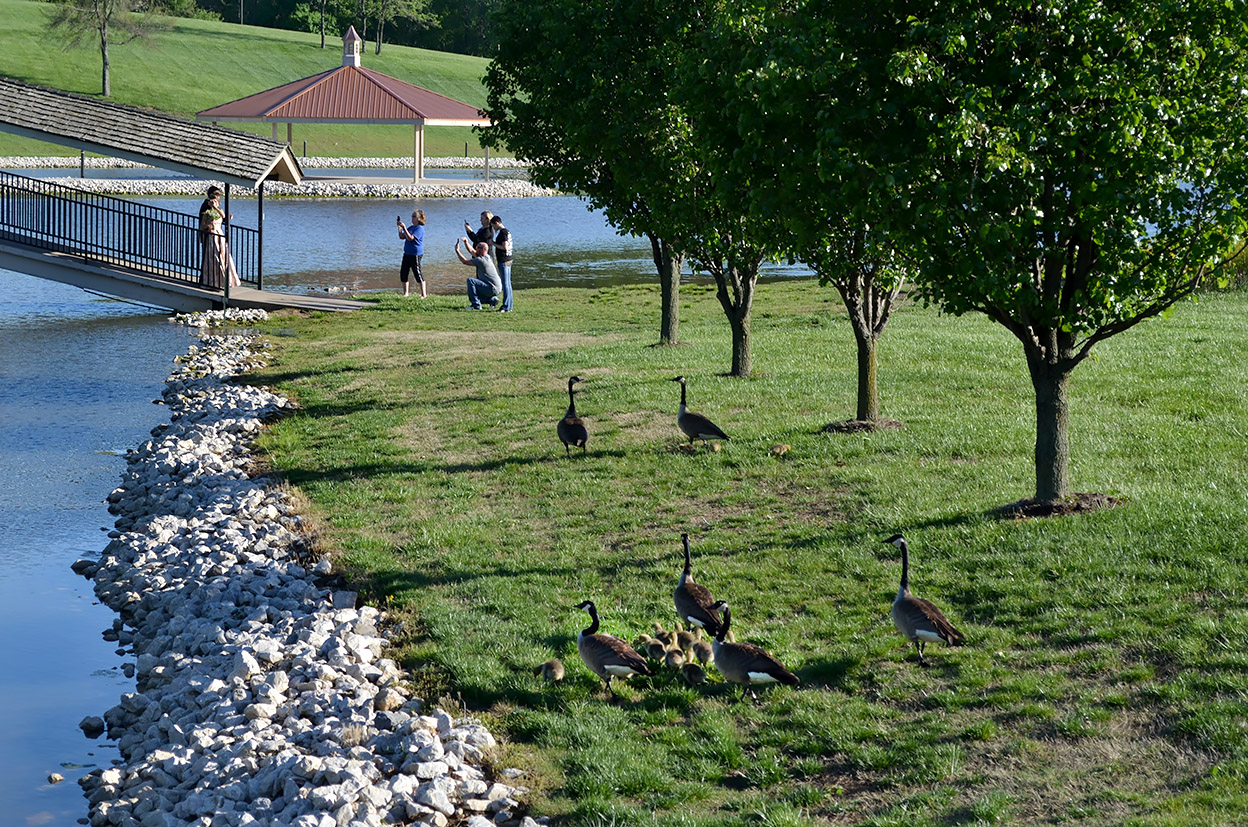 I was on my way back from getting gas in Jackson (something that I've only had to do about once a month in the past year) when I decided to turn into the South County Park to check out the lake.
The first thing I saw was a batch of geese (if they aren't geese, I'm sure somebody will correct me) and goslings. They wandered away from the road before I could get stopped and grab my camera.
I was going to write it off as a missed opportunity when I saw where the birds and birdlings were headed. They must have been checking out the folks who were taking what I assume to be prom pictures.
Click on the photos to make them larger.
Let's make another pass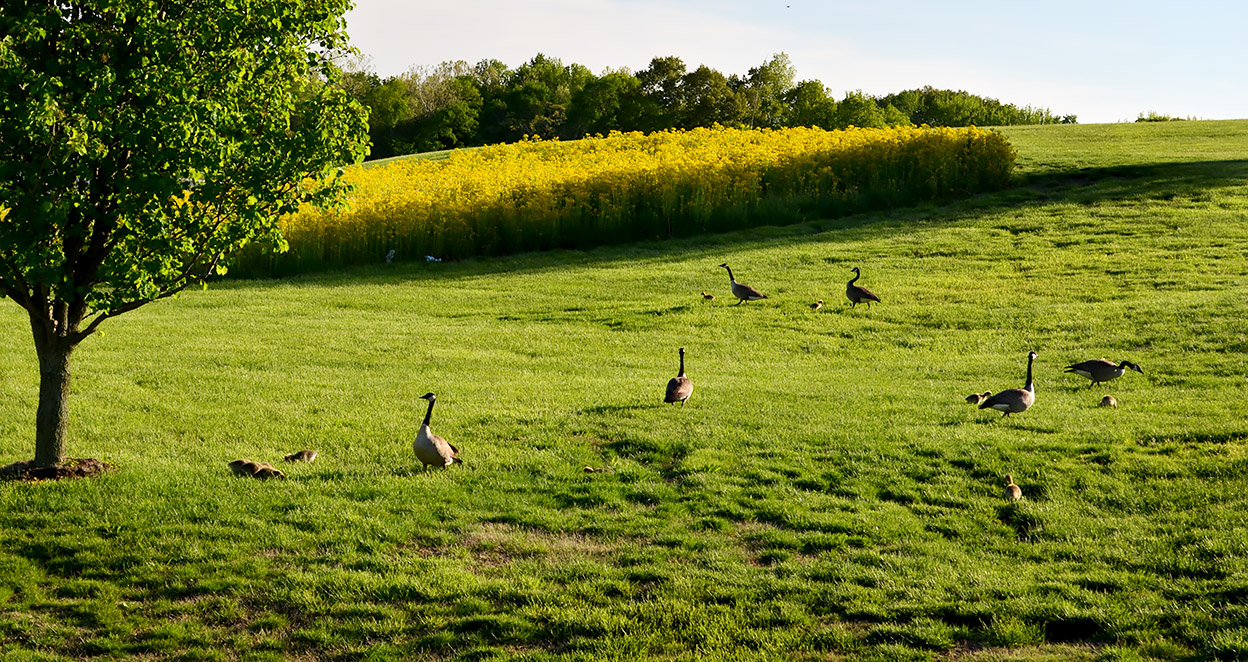 I was in no hurry to get home, so I elected to make another loop of the lake. That's when I spotted this picture which was improved by the Golden Hour late afternoon sun.
My mantra is "Shoot it when your see it," but that doesn't mean you should quit before you see a better picture down the way.