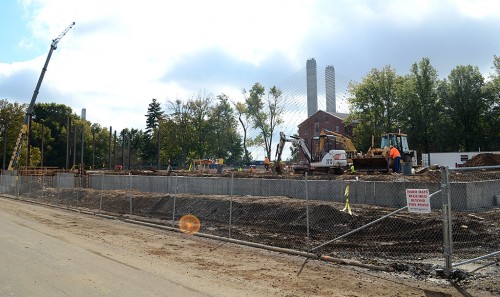 Wife Lila wanted to go to the Mississippi River overlook that used to be the traffic bridge. Along the way, we saw that not only had the historic handball courts been demolished, but that the beautiful view of the St. Vincent's Seminary was also being lost. Sorry for the quality of the photo: it was the wrong time of day to shoot in that direction.
This is what you used to see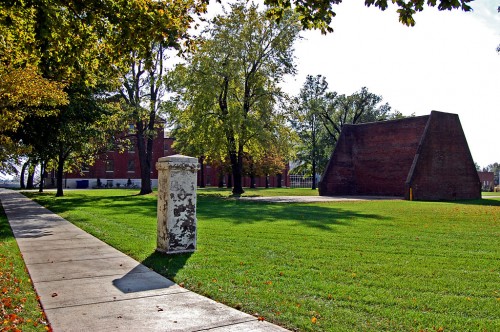 This nice, peaceful green space is what used to welcome you to Cape when you crossed the bridge.
Here's what is going up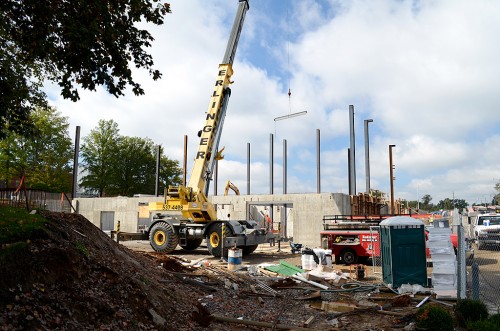 You'll never know what the old seminary looked like from the south side. Let's hear it for SEMO's historic preservation program.
Earlier rants and stories