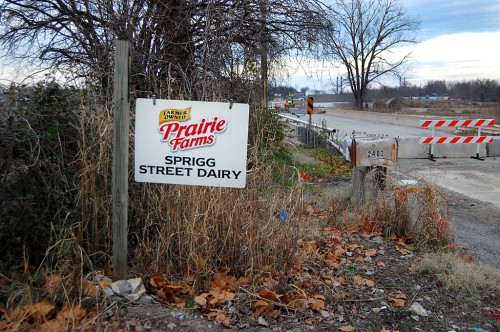 I always have to take a spin down South Sprigg Street to check out the cement plant and ride out to the Diversion Channel on what used to be U.S. 61 before I-55 was built. The trip has been complicated a bit by a huge sinkhole that's closed the road off at Cape LaCroix Creek since the spring flood. (Click on any photo to make it larger.)
Where did that farm come from?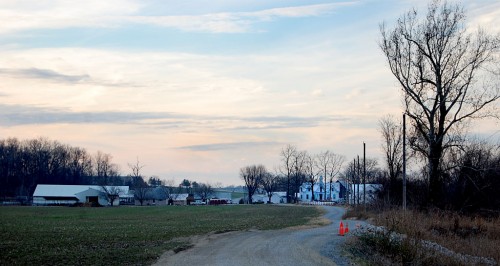 When I got to the bridge, I pulled into a road to turn around. There I saw something I'd never noticed before: an old farm house with a sign that read "Farmer Owned Prairie Farms Sprigg Street Dairy."
Fresh No-Trespassing signs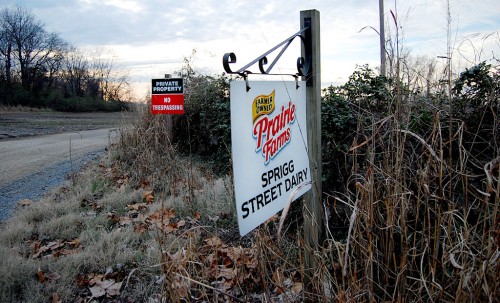 I'm pretty casual with No Trespassing signs if I think I can meet someone friendly. These signs were fresh and the light was about gone, so I figured I'd file this away for a future visit. I can't believe I've never noticed that farm over the years.
Train in the distance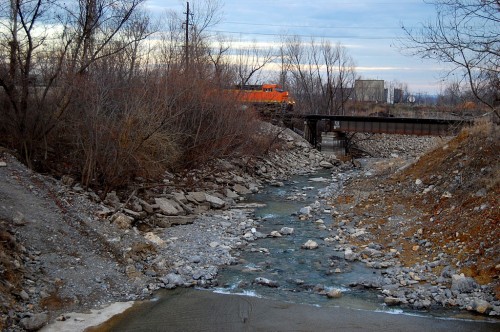 My attention was drawn to the train whistle of a BNSF freight. I hustled over to get a shot of it crossing the 1929 railroad bridge Niece Laurie and I photographed last year.
Old Federal Materials building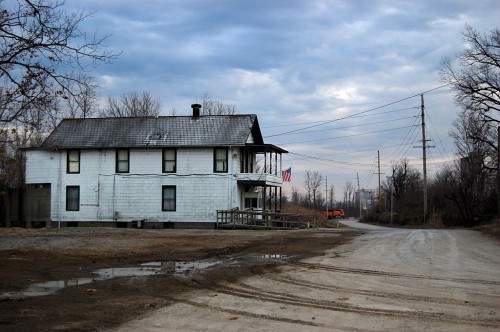 I swiveled to catch the train headed toward the cement plant with the old Federal Materials building in the foreground. The original Blue Hole BBQ was right across the street from this building.
Sinkhole patch about done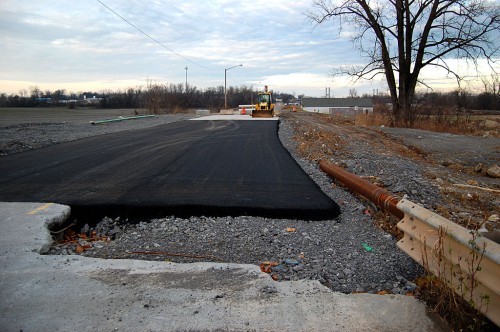 Looks like Sprigg Street is about to open. There's only a little patch left to go. I wonder how long it'll be before the street gets swallowed up again.