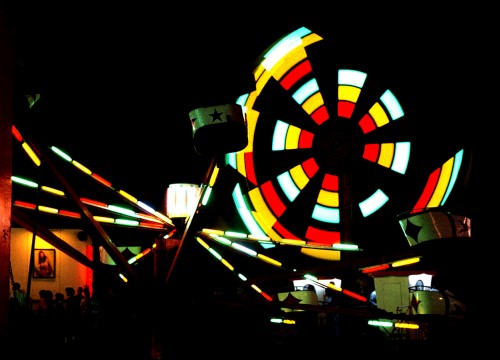 The Southeast Missouri District Fair is in progress right now, so it is appropriate that I stumbled across these two color frames from a fair or carnival.
The only catch is that I don't know for sure where they were taken. The slides were in the middle of some Cape negatives from the early 1960s, so I'm going to guess they were from the SEMO Fair.
They all run together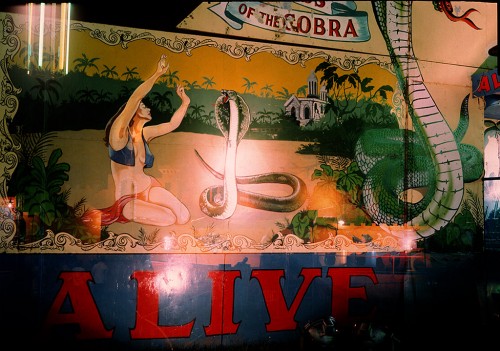 After you've shot midways for four decades in four states (more if you count bordering states in our circulation areas), they all start to blur together. Click on the photos to make them larger.
Here are some earlier stories and photos: