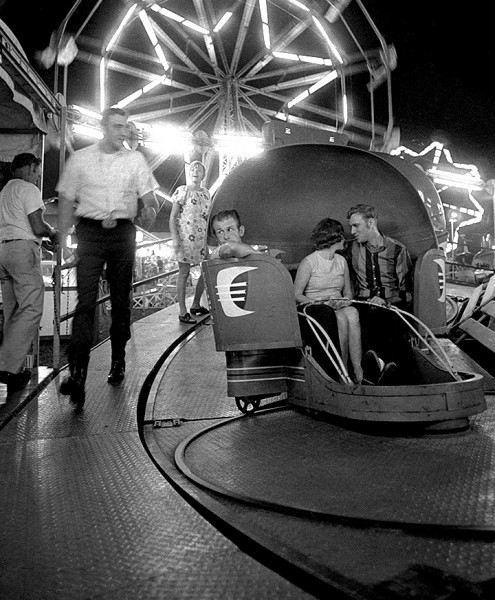 I was scanning the 1970 Athens, Ohio, fair this afternoon and ran across this picture that captures a universal fair experience. I'm sure you could see the same thing at the Southeast Missouri District Fair.
If I remember correctly, I covered about 13 fairs like this in The Athens Messenger's circulation area. And, that's not counting the settler's reunions, centennial celebrations, homecomers and high school parades. When Nancy, my help desk person at The Post, wanted to know if I was going to the South Florida Fair, I told her I had long ago been to all the fairs I hoped to ever see in my lifetime.
[Update: I had originally written these photos were taken at Glouster, but my eagle-eyed friends at the Athens Historical Society said they were of the Athens County Fair. I made the mistake because the first negative sleeve said "Glouster Fire" with the word "Fair" on the line under it. I assumed that I had shot both a fire AND a fair in Glouster. All the subsequent rolls just said "Fair."
See, I can be wrong in more states than just Missouri.
Photo Gallery of Athens Fair
I was going to run just the one photos, but, what the heck, these were already edited. Click on any photo to make it larger, then click on the sides of the images to move through the gallery. (You'll understand, won't you, if I don't come along to the fair with you?)