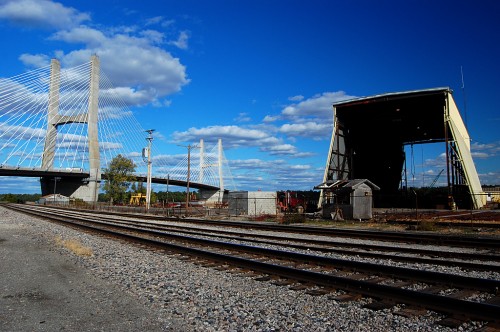 Remember when you were a kid and lost a tooth? Your tongue kept going into the gap like it couldn't believe something was missing. I had the same experience when we drove down Aquamsi Street south past the Bill Emerson Memorial Bridge. (Click on any photo to make it larger.)
Something was missing.
Old MO Dry Dock building torn down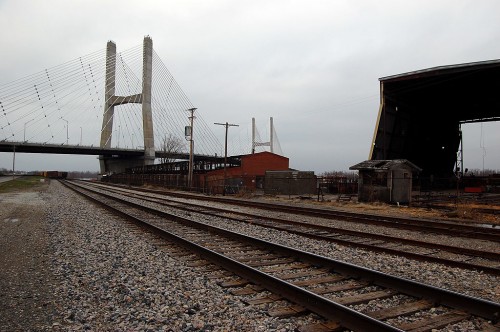 I happened to be looking at an earlier post of the Missouri Dry Dock area and saw what it was: the old brick building at the north end of the dry dock was gone. March 22, 2010, was a lot cloudier day than Oct. 20, 2011, when the top photo was taken..
Only a foundation on April 17, 2011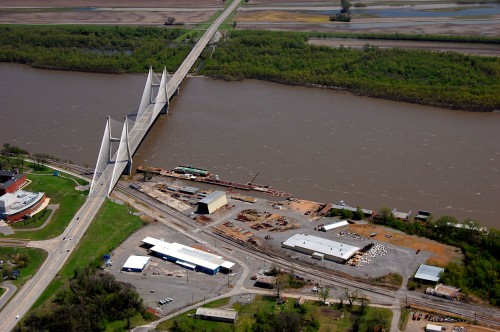 I don't know exactly when it was torn down, but all that's left is a foundation north of the large yellow building and south of the bridge in this aerial taken April 17, 2011. The building on the left is SEMO's River Campus.