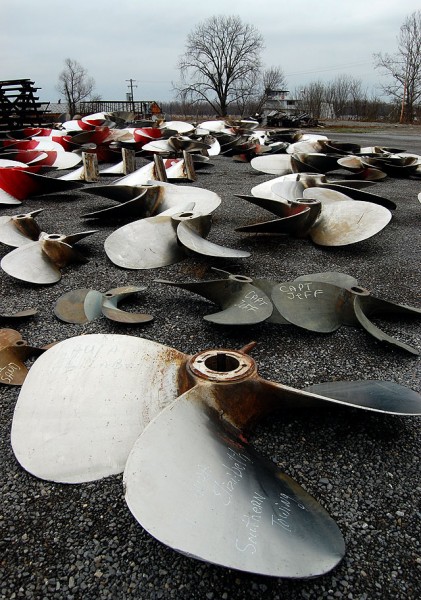 The Missourian has been spilling a lot of ink (electrons?) lately yammering about the possibility of a gambling casino coming to Cape. I haven't been paying much attention to it.
There was a story in Wednesday's paper saying that developers are swooping in to nail down options to buy property north and south of downtown where a casino MIGHT go.
MO Dry Dock not in play yet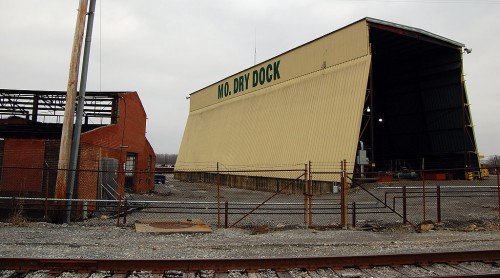 I was encouraged to read this in The Missourian story:
South of Highway 74, the biggest single property owners, Robert Erlbacher and his sister, Elizabeth Dombrowski, own more than 46 acres adjoining the river that is home to the Missouri Dry Dock. "At this time, we have had no contact with any gambling operation in any way nor do we expect any contact in any way," he said.
I would hate to see something that's been such a part of Cape Girardeau's legacy for so many years be turned into a gambling casino.
Gallery of photos from Mo Dry Dock
I was intrigued by the big stacks of propellers in the yard outside the dry docks. I couldn't resist popping in to take a few quick shots. (I didn't see any No Trespassing signs on the gate, but I have to admit that I didn't look really hard for one.)
Click on any photo to make it larger, then click on the left or right side of the image to move through the gallery.