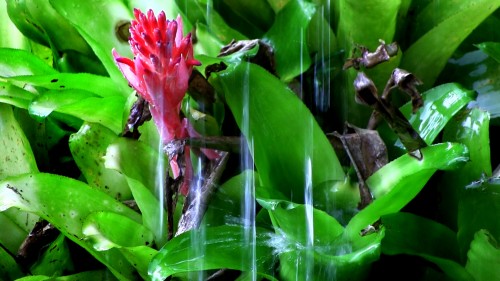 We had our first brush with 2014 tropic weather this afternoon when Tropical Storm Arthur went from Invest 91L to a tropical depression to Tropical Storm Arthur right off the coast from us. To be honest, it wasn't all that big of a deal: we had a regular boomer move through a couple of days ago that was a lot more impressive for its wind, heavy rain and lightning.
The lawn and flowers got a nice splashing.
Tropical Storm Arthur

Still, it was worth going out on the porch and carport to grab a little video.
Looking back at other storms
Useful hints for natural disasters
A wimpy Isaac and tales of Kate
Hurricane Francis makes a mess in 2004
Between Gustav and Hanna with Ike coming (plus, I got a little behind in my blog)