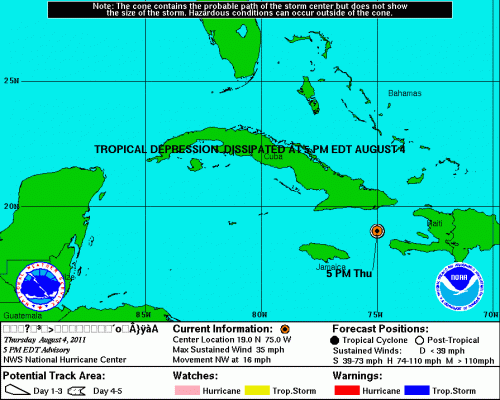 In the middle of the week, it looked like Hurricane Emily was going to land right on West Palm Beach on Saturday at 2 in the afternoon. That's when we decided to cut short our Seattle trip. Looks like our decision to head home was enough to chase the storm away.
I loved covering hurricanes
I loved covering hurricanes. The only thing was, I had a lousy track record for predicting where they were going to make landfall in those pre-Internet, pre-Weather Channel days. If I flew into Biloxi, it would hit Corpus Christi. It got to be such a joke that the general manager said he was going to put in my job description that I would be lashed to the flag pole in front of the building in case a storm was coming our way. "They never hit where you are."
Hurricane Elena was the most frustrating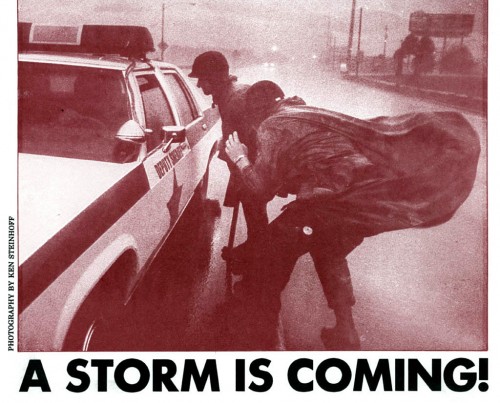 The worst was Elena in 1985 or thereabouts. I flew into Biloxi or Mobile to find out that the storm had curved east and was projected to go ashore in Tampa. The reporter and I chased that bleeping storm all the way across the Florida Panhandle and down the Big Bend, even driving around an abandoned roadblock on the bridge over Apalachicola Bay.
Being out there in the middle of the bridge with the waves breaking over it caused my rearend to bite holes out of the seat cushion. "You know, in 25 or 30 years," I told my partner, "some shrimper's net is going to snag a rusted-out car with two skeletons and a lot of photo equipment in it…"
When we got to the Tampa area, the office called to say that the storm had stalled offshore, then had recurved back west again. We got back in our car and retraced our steps until we finally caught up with it near Pascagoula, Miss., after a bunch of adventures I 'll share later.
"Which one of us is nuts?"
On the way back home, I stopped to talk with a woman on Cedar Key, an island on Florida's west coast where Elena was supposed to come ashore. She told me she hadn't evacuated.
"Are you nuts? The water would have cut off your only way out and the storm surge would have been higher than anything on the island. Why didn't you leave?"
"You just told me that you chased this storm for almost 2,800 miles," she countered. "I stayed in one place and let it come to me. Which one of us is nuts?" She had a point.
[Editor's note: The photo at the right is of a tree that blew down at our house during 2004's Hurricane Frances. 2005 was worse. It's a lot more fun to cover a disaster in somebody else's town.]
'Unclean! Unclean!"
The plane ride from Seattle to Baltimore was pretty painless. When two folks sat down next to me in the bulkhead, I said, "I'm going to warn you. I'm the passenger I always hate to sit next to. I have a cold. I'm going to do everything I can to keep from sneezing or coughing in your direction, but I thought you should know. With any luck, and all the meds I've taken, I should pass out and not bother you."
They looked at me like I was wearing a bell around my neck and was chanting, "Unclean! Unclean" like a leper in the Bible. Unfortunately for them, the plane was full and they were trapped. When the flight attendant said that they needed someone to exchange seats to accommodate a family with small children, they punched the call button like they were on a game show. Unfortunately, someone else was faster.
I put on a pair of noise-cancelling headphones and listened / dozed to an audio book. My symptoms were pretty much under control on the flight, but, when the guy sneezed getting off the plane, I said, "Sorry."
The passenger from hell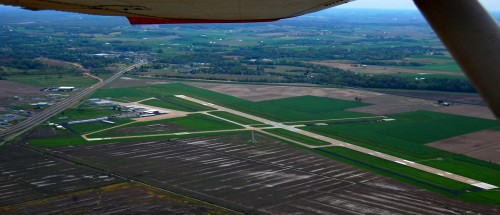 When we got on the flight from Baltimore, I forgot to get my headphones out of the overhead compartment. Figuring it was only a two-hour flight, I didn't bother to fish them out. A guy headed to Delray Beach was a seat over from me and we were hoping the middle seat would stay empty. Nope. Full plane. A woman sat down.
At first I thought she might have a speech impediment that caused her words to slur. I HOPED she had a speech impediment. Nope. She was sloshed. Talkatively sloshed.
I gave her my I-have-a-cold-I'm-going-to-sleep speech and turned my back to her. Whenever I woke up, I could hear her bending the ear of the poor guy next to me. Actually, Wife Lila, two rows away, could hear her holding court.
"Quit talking"
One hundred miles out of West Palm Beach, the poor guy had had all he could take. "I told her, 'quit talking. I need to get some sleep,'" he confided when she slipped out to use the John. He signaled me when she got out of the lavatory so I could continue to pretend to sleep.
That's when she started punching me, "I have to talk with someone," she wailed. In fairness, she wasn't a bad person, just an annoying one. She was coming back to deal with a family emergency, so the other guy and I were inclined to cut her some slack. Right up until we managed to open the exit door and shove her out at 17,000 feet.
That's when I vowed to ALWAYS have my headphones with me.
It's good to be back home. The first thing I saw was the open kitchen cabinet that was supposed to remind me that the garbage disposal had started leaking the morning we left for the Northwest.