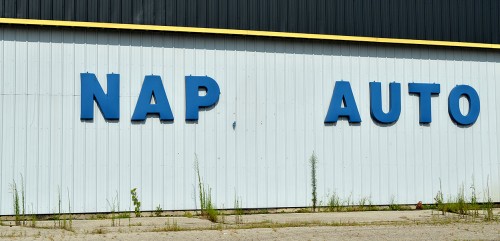 Having to watch Brother David do yard work Sunday tuckered me out something awful. Then, on Monday, I had to do a quick up 'n' back to St. Louis, leaving me seriously nap deprived.
That's when I remembered this store I spotted on the north end of Cairo on the way to Cape.
I should have stopped in to get a gross of those Nap Autos the sign promised. The only reason I didn't was that I wasn't sure how long they'd stay good. I'll pull in to check their expiration date on my next pass through the town.
I wonder if they come in different sizes? Are they sprayed to kill nightmares? Does the nap start automatically as soon as you open the package? There are just so many questions ….