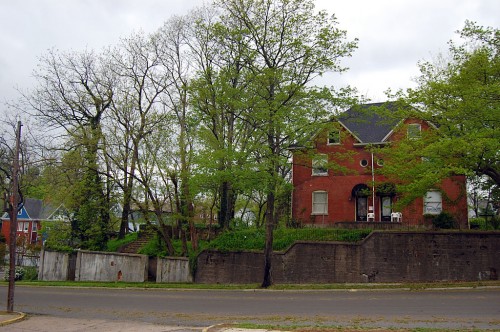 No telling how many hundreds of times I've driven past the deteriorating old wall on Lorimier across from what used to be the library without giving it a second glance. For some reason, I pulled into the parking lot south of the old library and noticed what appeared to be two stairways going up to the remains of an old stone foundation. That's when I saw a bronze historical marker on the wall. That made it worth the walk across the street, even it it was spitting rain. Click on any image to make it larger.
Original site of First Baptist Church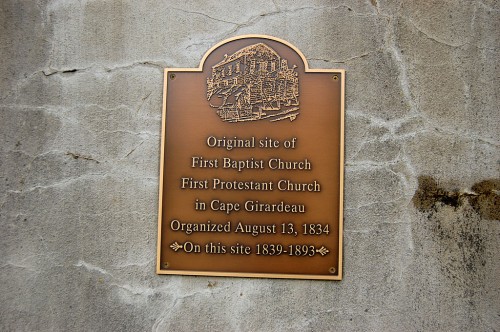 The plaque explained that the ruins were what is left of the First Baptist Church, thought to be the first Protestant church in Cape Girardeau. It was organized August 13, 1834. The site was used from 1839 to 1893. When I did a Google search for First Baptist Church, the fourth reference was a story I did in November 2010 about the new First Baptist Church at Lexington and Cape Rock Drive. THAT story contained a link to photos I had taken of the church on Broadway that was having its steeple painted in 1967. It just goes to show how everything in Cape is related to everything else.
A staircase for each gender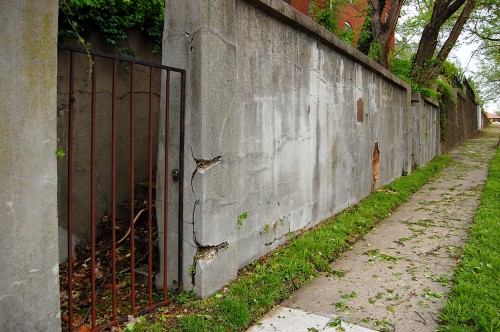 Tom Neumeyer's book, Cape Girardeau Then & Now, says that the two staircases and two doorways to the church allowed men and women to be segregated as the entered and left the church.
Not the Second Coming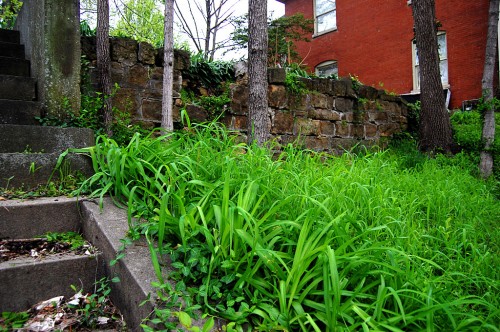 Tom relates the tale of the time when the church shook and the floor sank during a Sunday service. Some of the congregants were sure it was the Second Coming. It turned out to be less dramatic: a support resting on a rotting stump simply gave way.
Church bell came from sunken steamboat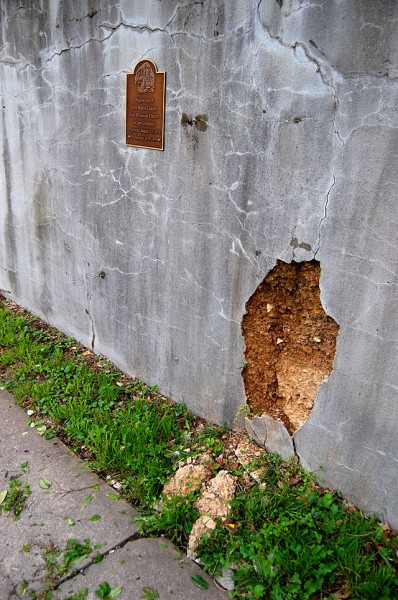 Church member Col. G.W. Juden and some of his slaves salvaged a bell for the church from a sunken steamboat. The bell was moved to the church at 200 Broadway in 1893. That church is now for sale. I don't know if the steamboat bell is still in the steeple or if it was moved to the Lexington church.