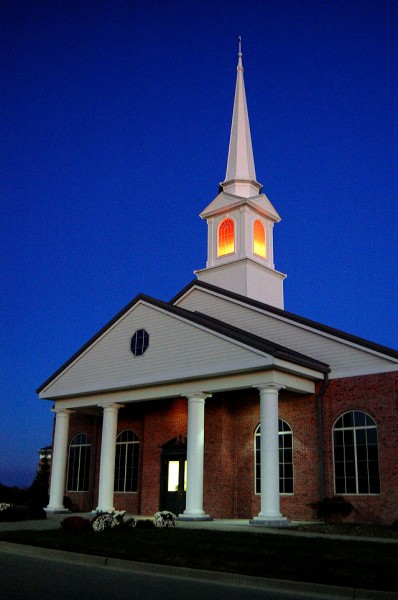 This time change has me messed up. I like sleeping an extra hour in the morning, but I'm not used to it being dark by 2:30 in the afternoon. The good thing, though, is that a lot of Cape's buildings look neat at twilight.
I was driving by the new First Baptist Church the other evening and noticed the way the white steeple and light inside looked against the darkening sky.
Church established in 1834
The first First Baptist Church in Cape was established in 1834 on Lorimier St. Sixty years later, the congregation moved to Spanish St. and Broadway. In 1928, a growing congregation caused a move to a larger facility at Broadway and Harmony. Finally, in 2006, the new church at Cape Rock Dr. and Lexington Ave. was built.
Painting the old steeple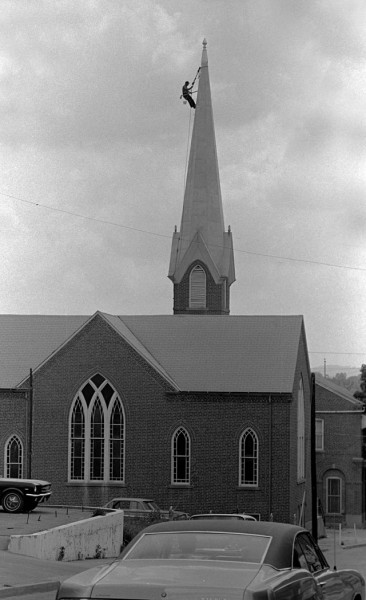 I ran photos of the steeple of the Broadway and Spanish church being painted in 1967. At that time, a Missourian photo caption said it was the General Baptist Church.