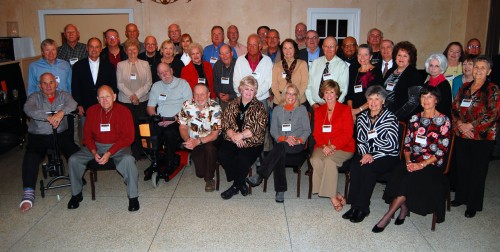 This weekend was the Central High School Class of 1961's 50th Reunion. I crashed Saturday night's shindig. When I left the house, I told Mother, "If you hear a disturbance call at the Country Club come across the scanner, it's probably me getting tossed out for showing up uninvited and in jeans. (Click on any photo to make it larger.)
I'm doing WHAT?!?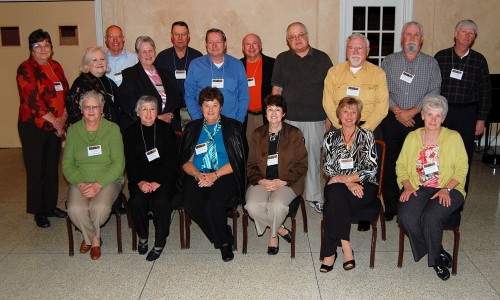 Much to my surprise (and dismay), I found myself drafted into taking the class group shots, even though I protested that I don't really do that kind of thing and didn't bring along the right equipment. I guess I shouldn't underestimate what you can do with a Nikon D40 and Nikon SB-600 strobe.
The photos aren't up to Paul Lueders standards, but they're better than I expected. I had to break the class into two groups because my lens wasn't wide enough to get everyone in the same shot.
I'm not set up to make prints for sale, but if there's enough interest, I'll find someplace to put them where you can order reprints at a reasonable price.
Past reunion stories
Here are some other class reunion stories that have run on this blog:
Reunion photo gallery
I won't even try to identify the folks in the photos. I'll leave you on your own for that. Click on any photo to make it larger, then click on the left and right side of the picture to move through the gallery. Please leave comments. (One technical note: if you return to the site, press Ctrl-F5 to make sure you see any new comments that have been left since your last visit.
Thanks to the Class of '61 for making me feel welcome at your 50th.