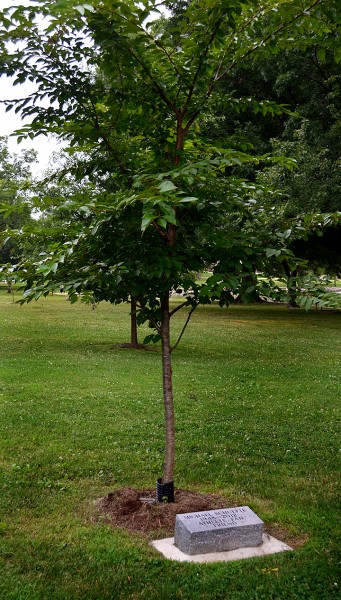 I showed up a little early to photograph the season's last Cape Girardeau Municipal Band's concert, so I wandered around Capaha Park with Friend Shari. It was a good opportunity to check out how Mike Schuette's memorial tree was doing.
When I was there two summers ago, the memorial stone had been set, but the tree hadn't been planted. It looks like it's doing fine.
Some of Mike's cronies surreptitiously scattered some of his ashes around his beloved second base. That way every kid who slides into second will take a little bit of Mike home with him.
Earlier Schutte stories and pictures
Brad Brune and some of his eagle-eyed brethren have spotted or mentioned their buddy Mike in some of the old stories: