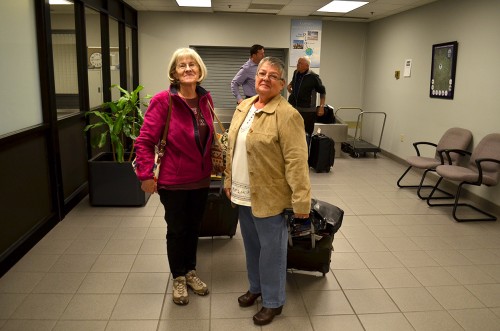 I left West Palm Beach on July 23. Friday, October 22, was the day that these two people from my past showed at at the Cape Airport.
Jane Rudert McMahan, left, is one of Wife Lila's old high school buddies. They flew down from St. Louis on Cape Air to attend this week's monthly Class of '66 luncheon.
Wife Lila is in town to celebrate the wind-down of Mother's Birthday Season, see relatives, go to the luncheon and, maybe, to see me.
I am pretty sure this is the longest we have been apart since I was going to school in Athens, Ohio, and she hadn't yet made the escape from Cape. It's nice to be back in the same Zip Code with her.