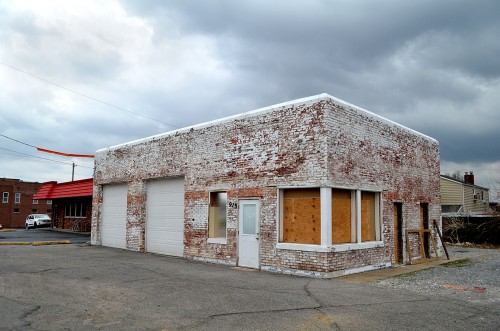 Mother and I did a quick loop around Cape on Wednesday. I was surprised at how many changes had occurred since I was here last fall. The economy must be picking up because there we spotted construction trucks parked all around town.
This small building at 915 Broadway, west of Pacific and next door to Burrito-Ville, was one being worked over. I thought the orange stripe around it might have indicated that it was a Gulf station at one time. Click on the photos to make them larger.
Brennecke's 66 Service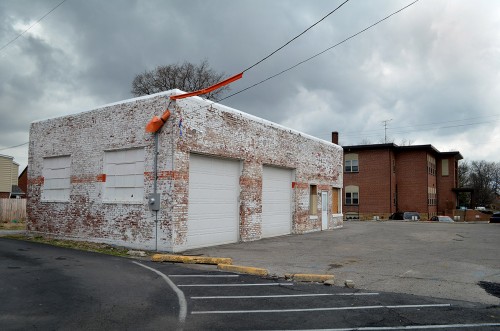 A 2011 Fred Lynch blog shows the station when it was the Brennecke's 66 Service. Like in this photo, the Medical Arts Building is shown in the background.
Building had many owners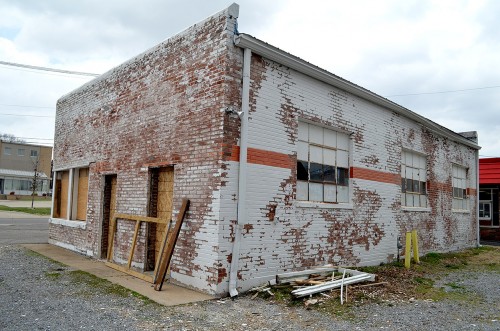 The 915 address was mentioned is several business and crime reports over the years.
A 2004 review of 2003 business stories noted that the Mr. Tire opened at that address on September 29, 2003. It was next to the Dairy Queen and was owned by David McCormick.
In 1988, Orville and Jay Grim, a father-son team opened the Phillips 66 Service Station and Garage at 915 Broadway.
American Motors appeared frequently in The Missourian's police report column: February 22, 2013, a theft from American Motors; October 12, 2012, currency was reported stolen; May 2, 2013, two suspects were charged with tampering with a vehicle and trespassing; January 4, 2006, and a license plate was reported stolen May 13, 2011.
Renaissance Auto reported a CD player stolen, a vehicle fender damaged and damaged vehicle doors on January 4, 2006.
Other stories about service stations