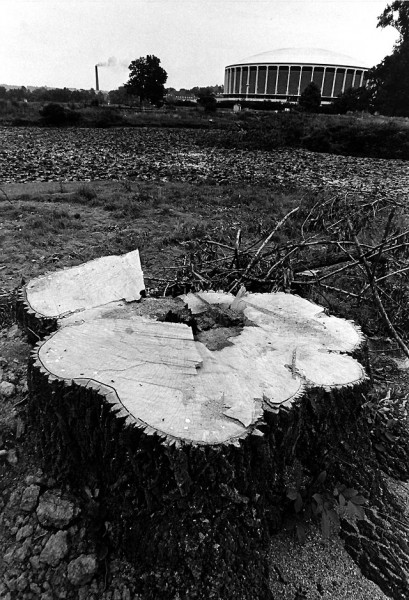 This was the "after" photo of one of my favorite pictures. You can see the "before" photo on my 2010 Earth Day page. It was taken in Athens, Ohio, but there will be plenty of opportunities to duplicate it along Bloomfield Road in the coming months.
150 trees to die
I haven't heard from any of my readers who attended the meeting yet, but The Missourian had a Scott Moyers story about the Bloomfield Road public hearing posted before I went to bed.
City Engineer Kelly Green said the city has taken measures to minimize the loss of trees, but that some would have to come down to widen the road from 22 to 28 feet. "Some" is as many as 150.
Bottom line: the project will start in June and dozens of trees have already been marked for removal.
All about safety, city says
City officials, Moyers wrote, say widening Bloomfield is crucial for making safer a road that is the site of several accidents a year and even a occasional road fatality.
I didn't do an exhaustive search, but I put "Bloomfield Road" into The Missourian's search box. Not a single accident popped up. There were plenty of  Police Reports listing people who LIVED on Bloomfield Road who had been picked up for driving drunk or stealing things, but no accidents.
How does it compare to other roads?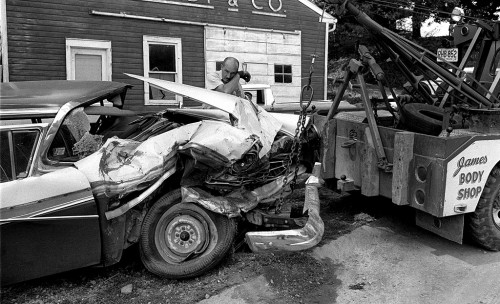 I'm sure there are some. What I'd like to see is how Bloomfield Road's accident rate compares to other streets with similar traffic volumes. What makes Bloomfield Road "crucial?"
I'm going to bet that if I HAD turned up accident reports, they wouldn't have been "accidents." I bet they would have been "crashes," attributable to speeding or unsafe driving, things that can be prevented by law enforcement, not road widening. All road widening will do will be to increase speeds and traffic volume.
Roundabouts and other traffic calming devices constrict traffic to slow it down. Isn't that what Bloomfield Road does naturally?
What do we do now?
It's too late to save the section from the city to Benton Rd. That train has left the station.
Project Manager David Whitaker said that the next phase, which will take out what I think is the prettiest section – from Benton Road to White Oaks Lane – is starting with the concept that is similar to the work this summer, but that input from Thursday's meeting could change the nature of the work in 2013.
Engineer Green said that nothing was set in stone for the next phase and they would compile the input from Thursday night's meeting.
Here's your civics class homework assignment
There's your homework assignment: stay on top of the next phase. Make sure your input is "compiled" and not composted.
I'll try to keep on eye on it, but I'm 1,100 miles away. You are the folks who live there and will have to show up for meetings.
Other road "improvement" stories
Mount Tabor Park at most scenic crossroad site in area
Mount Auburn Road started as a scenic drive