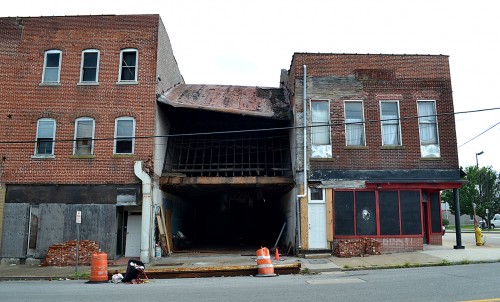 When Wife Lila said she had seen something in The Missourian about a building collapsing on Good Hope Street, I could think of at least three likely candidates right away. It turned out to be the one at 633 Good Hope, just east of the old Cape Cut Rate (which was my first guess).
A recent Missourian story says the owner, Jeremy Ford, owns the two buildings on either side of the property, plus the Hookah Lounge and Cafe at 310 South Sprigg. Ford was quoted as saying he was going to turn the open space into a beer garden and incorporate it as part of the Hookah Lounge.
Cut Rate going to be KAVE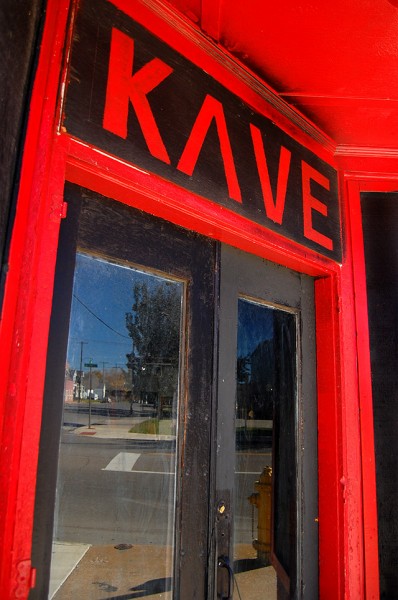 A few summers back, I ran into some workmen who said Ford was going to convert the old Cape Cut Rate into the KAVE, a teen hangout. Based on the way the roofing material was flapping in the wind, the water damage on the inside of the building and what appeared to be fire damage, I didn't give that much of a chance of happening, and it hasn't. You can see more photos of the Cut Rate, plus a bunch of links to other Haarig stories on this post.
Gallery of 633 Good Hope Photos
Here are some shots of 633 Good Hope after the collapse. One thing about it, this building was constructed when floor joists were massive hunks of wood that were at least 2″x12″.