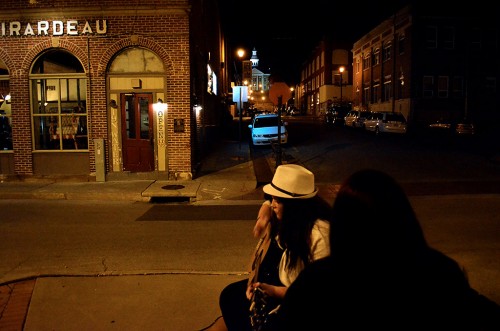 I posted a shot the other night of a couple of young women playing a guitar and singing on Water Street.
Well, with my readers, you never know what kind of memories are going to get triggered. Brad Brune posted a long, hilarious account of his musical career that I'm going to let you read under the original story. You might have to press Ctrl-F5 to refresh your browser to see all the new comments.
To give you a hint at his prowess, after taking a test in his early grade school days and asking how he did, he was told, "Don't worry, Bradley, Brunes are good at sports."
Linda Stone weighs in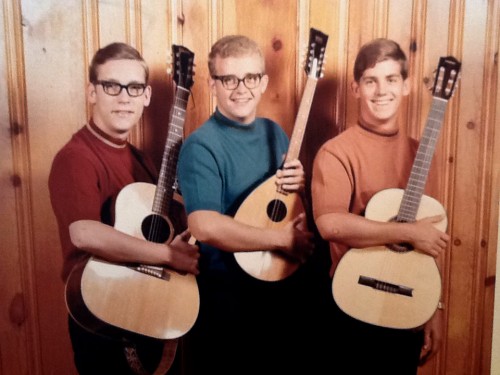 Before long, Linda Stone Schrimsher said she had a photo of the The Heritage Trio, a band featuring Gary Fischer, David Hahs and Brad. Here's what the boys looked like.
A more cleancut set of lads could not be found in Cape County. (Here is Brad today.)
Other stories about music in Cape