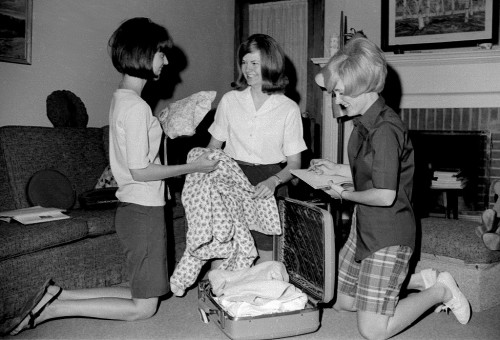 Pam Burkhimer, Sally Bierbaum and Gail Tibbles pose for a photo. I say pose because they were supposed to be packing for their Senior Girl Scout trip to New Orleans and there's no way three members of the Class of '66 could get all their stuff in one suitcase.
The only thing that looks real is Gail Tibbles with a list and checking it thrice. The Otahki Girl Scout Council chartered two buses for the Big Easy trip in June 1966. Wouldn't you know it, just about the time the city recovered from that, along comes Hurricane Katrina.
You can click on the photo to make it larger.
Other Girl Scout stories