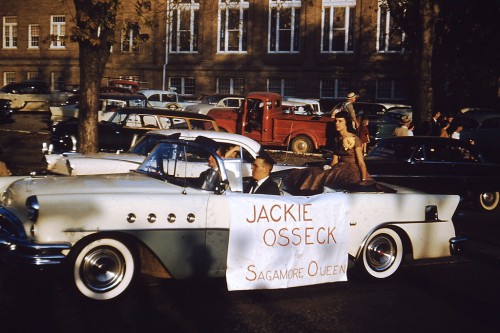 I'm dipping into Steve McKeown's stash of photos taken by his dad, James D. McKeown III, to show the 1956 Southeast Missouri State College (now University) Homecoming parade headed down Broadway between Pacific and North West End Blvd.
I'm sure car buffs will enjoy seeing the fancy wheels. Old truck enthusiasts will like the red pickup in the church parking lot.
Trucks supplied by local companies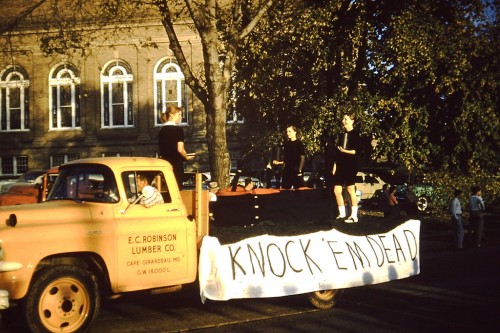 I see trucks from E.C. Robinson Lumber Co. and Wiethrop Trucking.
Pictures of other Homecoming Parades
1956 Homecoming Parade photo gallery
Click on any photo to make it larger, then click on the left or right side of the photo to move through the gallery. Give a round of applause to Steve for providing the photos and to his dad for taking them.