This is going to be one of my mystery posts. I don't know who these girls are, what they are doing or even what town they were in.
I know that the house they're practicing in front of is numbered 121. The trees have plenty of leaves, so it must be late summer or early fall, particularly since most of the girls are dressed in shorts. The year is sometime between 1963 and 1967.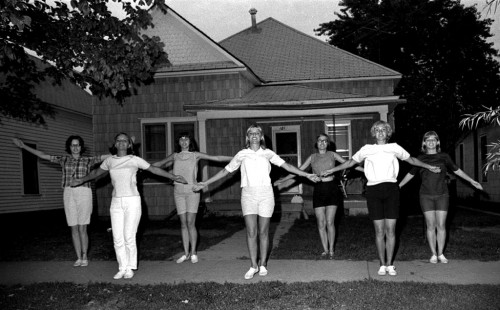 Since these girls don't look like anyone I remember as being Cape Central cheerleaders, I'm guessing that I might have shot this while cruising Jackson for The Jackson Pioneer. Of course, they could also have been from Notre Dame or College High.
Let me know if you recognize anyone.
Photo gallery of mystery cheerleaders or wannabe cheerleaders
(Click on any image to make it larger, click on the left or right side to step through the gallery.)