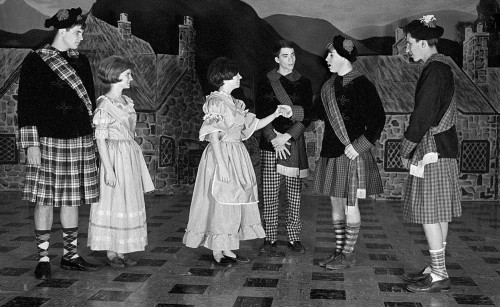 The negative sleeve said Notre Dame Play 02-28-1967, then the 02 was overwritten to read 03-28-1967. The Missourian's Google Archive has big holes in it for the weeks around both dates, so I'm going to have to guess this is a production of Brigadoon. Whatever it is, there is lots of cavorting going on, seemingly to music. One thing that is readily apparent is that not every male is made for a kilt.
Photo gallery of Notre Dame play
Click on any photo to make it larger, then click on the left or right side of the image to move through the gallery. Chime in if you recognize anyone.