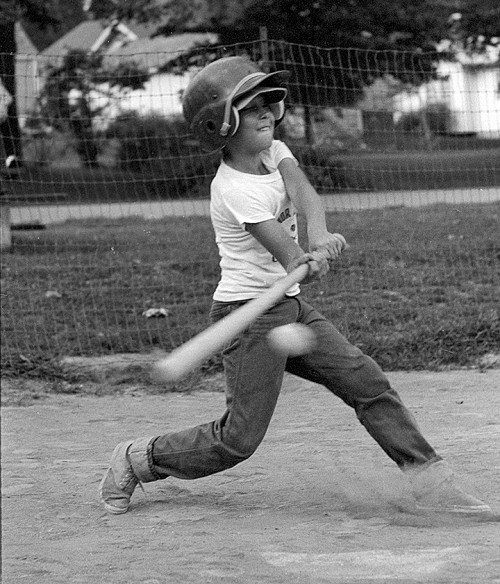 Looks like these boys could have used some more coaching about keeping their eyes on the ball. The sleeve says they were taken in 1965. You can click on the photos to make them larger.
My rookie mistake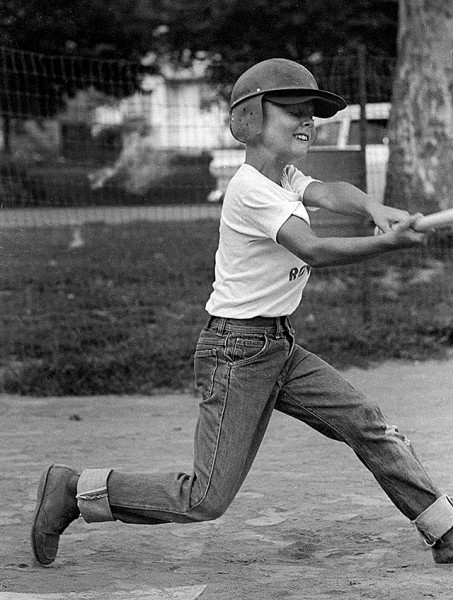 I shouldn't fault the boys: I made my own rookie mistake. I don't know what I thinking when I framed the shots as verticals instead of horizontals. The action was moving ACROSS the frame, not up and down.
Brush back and zip down
He leaned back away from that pitch so far his pants unzipped.
Look how white those shoes are
Here's a boy who is just dying to slide into second to get those whites a little dirty.
I wonder if any of these boys were in this picture the next year? It looks like the same field at Capaha Park.