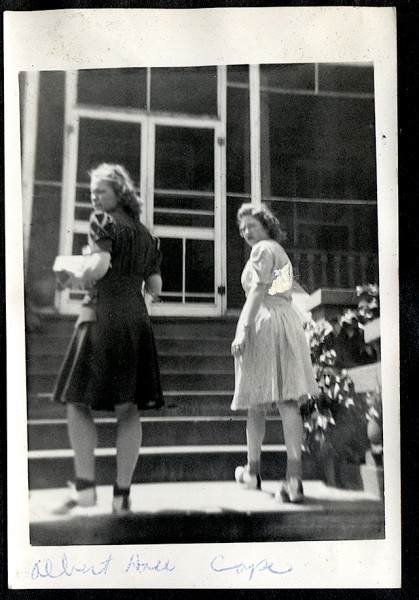 When I saw Fred Lynch's blog with Frony's pictures of some coeds on the steps of Albert Hall in 1960, I remembered seeing photos of those steps in Mother's scrapbook.
I wasn't sure that it WAS Albert Hall, but that's the way Mother had the photo labeled, and the concrete detail on the right of the picture matches Frony's shot.
Albert Hall demolished in 1960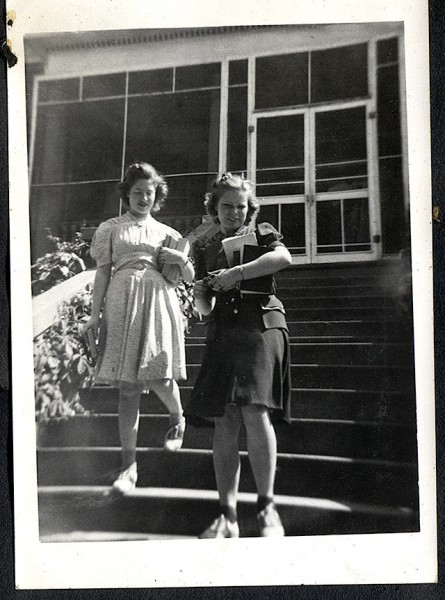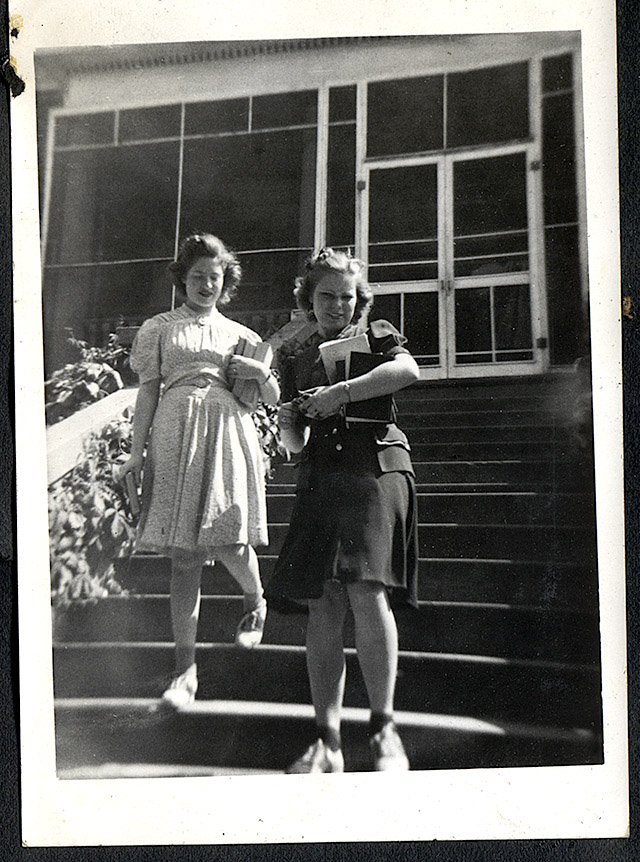 Fred had another photo from 1960 showing the dorm being razed. (SEMO is great at flattening landmarks.) Fred noted that the dorm for women opened March 7, 1905. It was built by a private corporation, and acquired by the state in 1912. It served for 54 years.
Mother graduated from Advance High School in 1938, so these photos of her friends was taken after that.