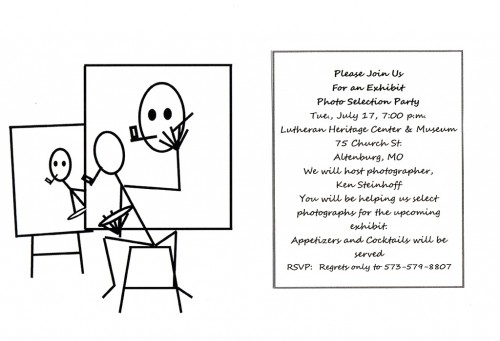 If you don't count key lime Daiquiri parties that burned out three blenders in the mid-1970s, I haven't been involved in many parties. Here's an invitation to one being held at the Lutheran Heritage Center and Museum in Altenburg Tuesday, July 17, at 7 p.m.
I'm speaking on Regional Photography and showing off my photos at a conference at the museum in October, so this is a chance for folks to help me weed down my print selections and get a sneak peek at some videos I'll be presenting then.
Museum director Carla Jordan assured me that appetizers and cocktails will be served. Being as how this is a pioneer German community, there's a good chance that "cocktails" means beer.
You don't have to dress up
I'm wearing jeans, so don't worry about pulling out your fancy duds.
One of my favorite bike rides is from Cape to Altenburg (here's the scenic, if not most direct route). If you haven't driven it, you're in for a treat. You'll be going through beautiful rolling farmlands.
One caution: Carla says keep your eye open for deer. She's been spotting a lot of them on her drive to and from Cape. I've seen a few. They're pretty grazing in the fields; they'd be a lot less attractive in the middle of the road.
There's a quilt show, too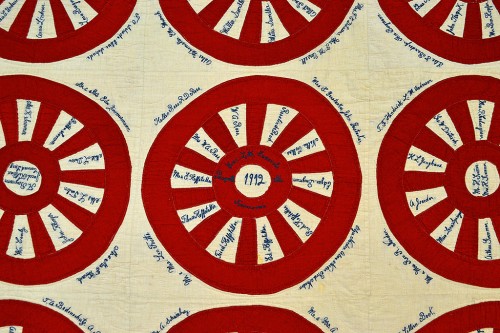 If you don't think it's worth driving all that way just to see me, the museum has a "Quilters of Lutheran Ladies Aid" display of quilts made by local women.
Quilt photo gallery
Here's a gallery of some of the quilts.Click on any image to make it larger, then click on the left of right side of the picture to move through the gallery. Here's a link to the museum's website.