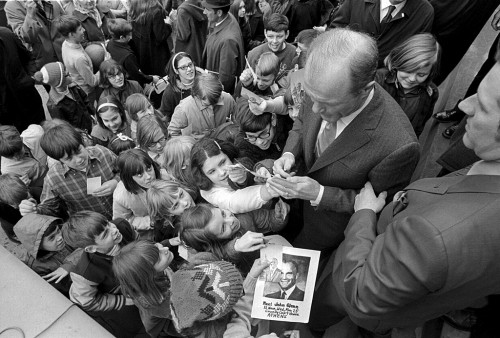 It's been 50 years since John Glenn made his trip around earth in the Friendship 7 Mercury spacecraft. Eight years later, he was brought to earth in a different way when he failed to win the Ohio Democratic nomination for the U.S. Senate. He lost to Howard Metzenbaum, who lost to Robert Taft, Jr., in the general election.
These photos were taken when he was campaigning in Athens, Ohio, in 1970.
The Gold Star Mothers speech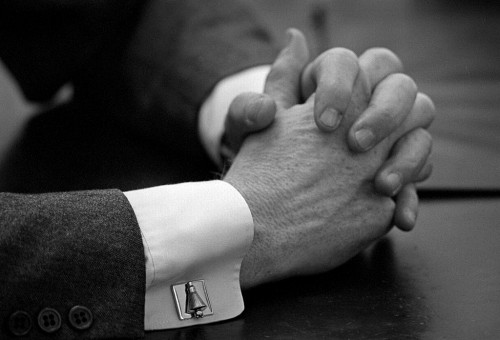 Glenn and Metzenbaum faced off again in 1974. Metzenbaum contrasted his strong business background with Glenn's military and astronaut credentials, saying his opponent had "never worked for a living."
Glenn's reply came to be known as the "Gold Star Mothers" speech. He told Metzenbaum to go to a veterans' hospital and "look those men with mangled bodies in the eyes and tell them they didn't hold a job. You go with me to any Gold Star mother and you look her in the eye and tell her that her son did not hold a job."
Began Senate career that lasted until 1999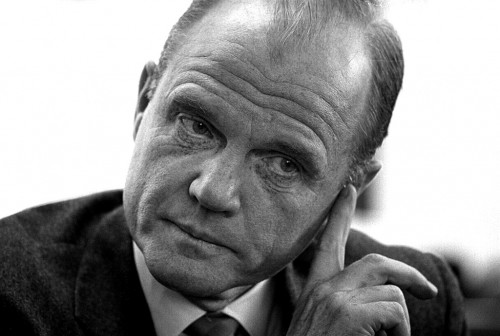 After besting Metzenbaum in the primary, he beat his Republican opponent and held the Senate seat until 1999.
John Glenn photo gallery
Missourian photographer Fred Lynch's blog had a photo of John Glenn campaigning for Robert Kennedy in Cape in 1968. I didn't shoot Glenn there, but I did snag these photos of the astronaut two years later. Click on any photo to make it larger, then click on the left or right side of the image to move through the gallery.