I was headed toward Charleston on I-57 working on my Bootheel project when I spotted this abandoned truck stop at the Bertrand exit. As always, you can click on the photos to make them larger.
I've always had a soft spot for truck stops, going back to the old CB radio days when you'd while away hundreds of miles giving and receiving Smokey reports and sharing road stories. Eventually, somebody would say they were going to stop for fuel, food or facilities, and all of us with time to spare would peel off to put faces with handles.
"Hey, Sweet Thang, got your ears on?"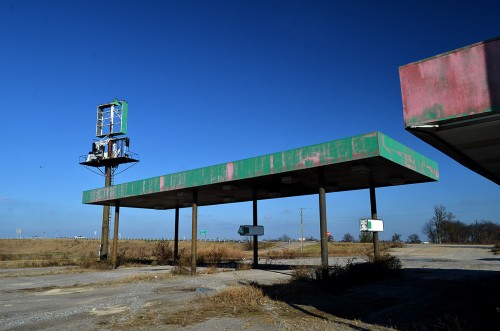 Long before Facebook came along, you'd develop rolling friendships with the men and women who fought sleep and boredom by reaching for their microphones. In the dark of the night, somewhere in the Carolinas, I'd been chewing the fat with my front door, an 18-wheeler whose name I've long since forgotten, when he said, "Watch out for that four-wheeler. He's weaving all over the road. Don't know if he's drunk or sleepy. Whoa! It ain't a 'he,' it's a couple girls. 'Hey, sweet thang, you got your ears on?'"
He quickly established that it was a couple of college girls coming back from break and they were, indeed sleepy, and they had their ears on.
"Sweet thang, pull that vehicle over on the shoulder. I'm going to drive for awhile before you kill yourself or somebody else. I'd let my partner do it, but he's young and horny, and I'm a grandfather."
Sure enough, the car pulled over, the driver hopped in, and we went back to rolling for another hour or so until we all wheeled into a truck stop for a cup of 100-weight and a slab of pie.
"Beware of rattlesnakes"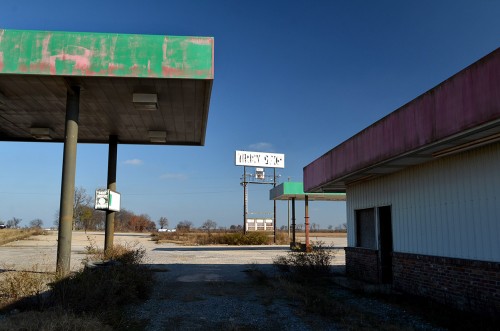 I thought I had told this story before, but I couldn't find it in the archives. In 1990, we took the Great Family Vacation Out West. We were driving though the part of Texas where the rest areas had warnings, "Beware of Rattlesnakes," and signs saying, "Next Services – 120 Miles." We fought the nighttime boredom by talking to Crazy Eights, the 18-wheeler in front of us, and having the Sons Matt and Adam count the deer eyes shining back at us along the sides of the road (they spotted more than 200 – deer, not eyes).
Finally, Wife Lila said, "I've had it. Stop at the next place that has lights."
I spotted the only break in the darkness, a small motel that had seen much better days (assuming it had EVER had better days), said our goodbyes to Crazy Eights, and let my headlights sweep the motel. Wife Lila said, "Don't even slow down, Keep on going."
"Them boys ever been in a big truck?"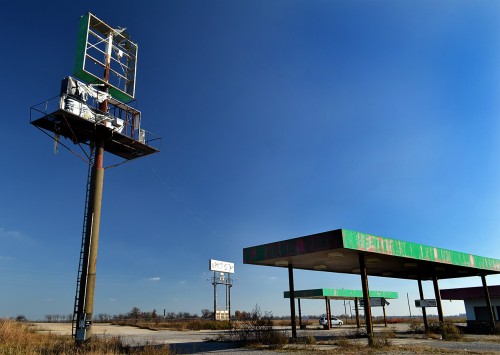 About two miles up the road, Crazy Eights was idling on the shoulder. "I knew you'd be coming along shortly. Have them boys ever been in a big truck?"
After we allowed as how there had been a gap in their education, he offered to let him ride with him.
Wife Lila hesitated, but I argued that this might be the high point of their vacation, and that one of two things would happen: (a) when we got to civilization, he'd give 'em back, or (b) he wouldn't. At that point in the trip, either would work for me.
I miss the old truck stops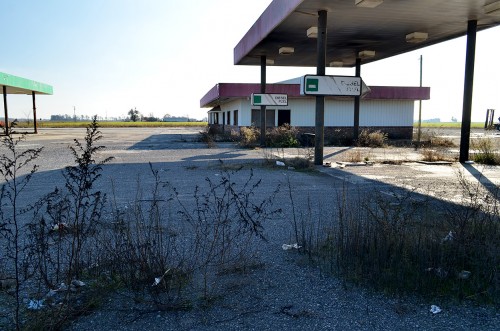 In the old days, the legend was that you could find a good place to eat by seeing how many trucks were parked around it. That wasn't necessarily true; they might be there because there was plenty of parking for the big rigs; the fuel could be cheaper than up the road, the waitresses could be friendly and pretty, or the food could actually be good, plentiful and cheap.
Nowadays, alas, you are just as likely to see a national chain restaurant like Popeye's, McDonalds, or the like serving up the same old food you can get anywhere. (I loved the strawberry pie at the 76 truck stop at Wildwood.)
I bet even Mavis at the Old Home Filler Up and Keep On Truckin' Cafe is riding a rocking chair in an old folks home.