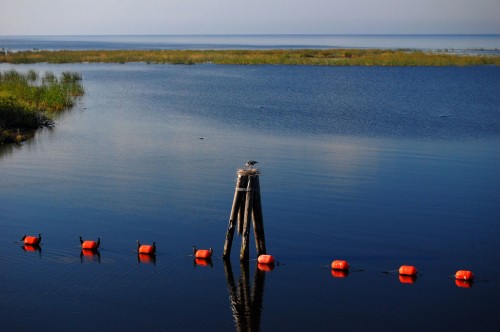 OK, I played hooky this weekend. The weather was great and I needed to cover the 8th Annual Okeechobee Rotary Club Lake Okeechobee Scenic Trail Ride-Run-Walk charity event for my bike blog. Plus Mother is in town, it was my birthday and Bro Mark is shoveling snow in St. Louis.
Gators and birds
Here's what it looked like down here Saturday morning. Click on the photo to make it larger. The things that look like horizontal black specks are alligators.
This is the same place where an 18-year-old swimmer got an arm ripped off. At 2 a.m.. Alcohol, as you might suspect, was involved.