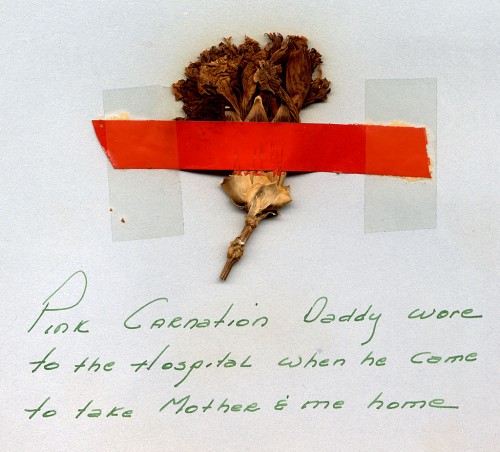 Based on best wishes I've received from friends on Facebook, a lot of folks thought it was my birthday yesterday. Because Bad Guys use social media to sniff out all kinds of personal data I will neither confirm nor deny that.
Y'all have figured that I'm a bit of a pack rat.You might have figured that out when I posted Valentine's Day cards from elementary school.
I got it from my parents. Being the firstborn, everything associated with my young life was recorded in detail in a number of scrapbooks. By the time Number Three, Bro Mark, came along, his scrapbook just said, "See Previous."
This wasn't just Mother's project, either. That's Dad's handwriting. When I really dive into the Baby Book, I'll post the great diary he typed of my early years.
Make no bones about it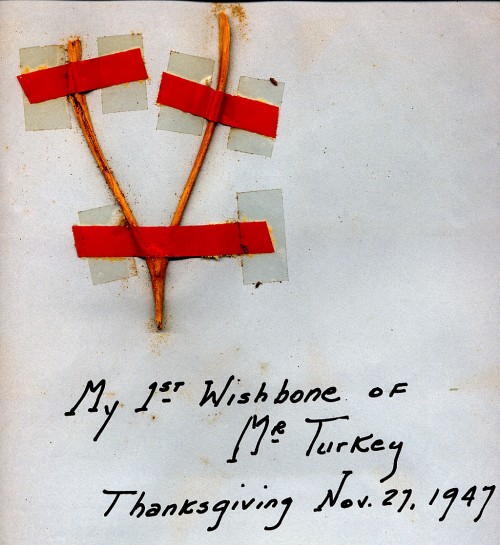 When I say EVERYTHING was recorded, I mean EVERYTHING
First Birthday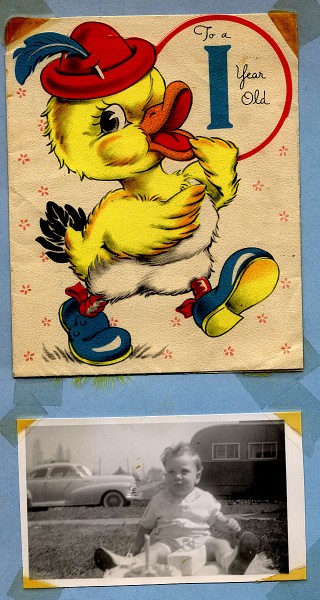 The house trailer that moved from town to town while Dad was building roads and bridges is behind me.
What are you doing with those balloons?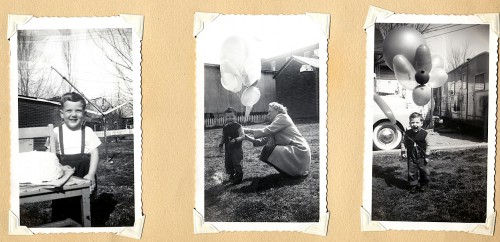 Birthday cakes are cool. This was shot in my grandparents' yard in Advance.
OK, one balloon is fun, but what is my grandmother, Elsie Welch, doing behind my back?
Once I figured they were trying to launch me into the air, I decided a protest was in order.
Celebrating higher education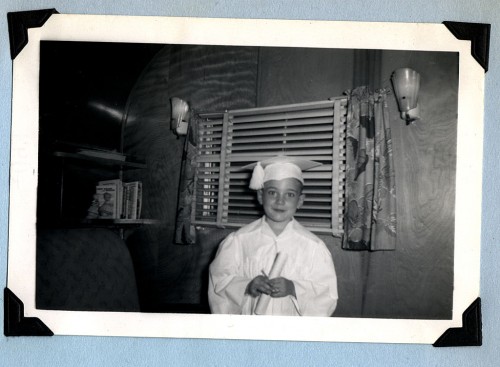 There are a bunch of me dressed in a cap and gown and holding my Trinity Lutheran School Kindergarten diploma. I think my parents were afraid that might be the only time I'd wear a cap and gown, so they wanted to make the most of it.
Actions have consequences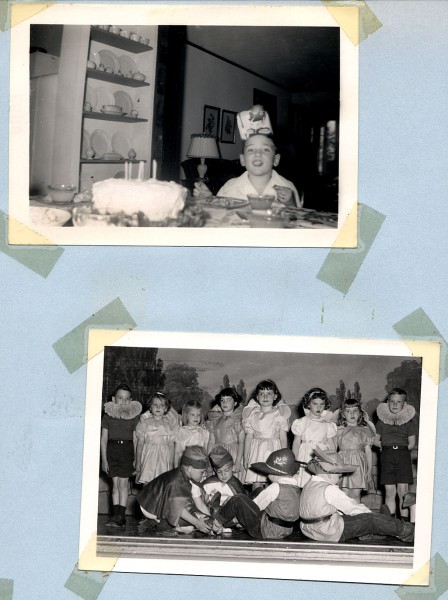 On what appears to have been my sixth birthday, I made the mistake of (A) wearing a funny hat and (B) chewing with my mouth open.
The next thing I know, I'm dressed with some kind of funky collar around my neck (left) and dragooned into a Trinity Lutheran School play with some equally excited kids.
I recognize, in no particular order, Jerry O'Connell, Della Heise, Cheri Huckstep, Judy Schrader and, maybe, Bonnie Strom.
Career Choices: Jockey?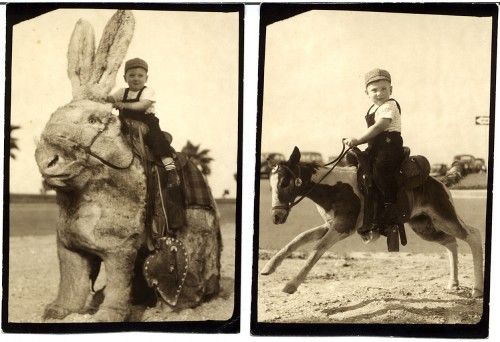 Before long, it was time to think about career choices. Dad made it clear that he didn't want us boys to follow his tracks into the construction business, so he first sized me up as a jockey. That wasn't a good fit.
How about cowboy?
I tried the Hopalong Cassidy look for about a year, but that was too much like my jockey experience. Not for me.
How about the Air Force?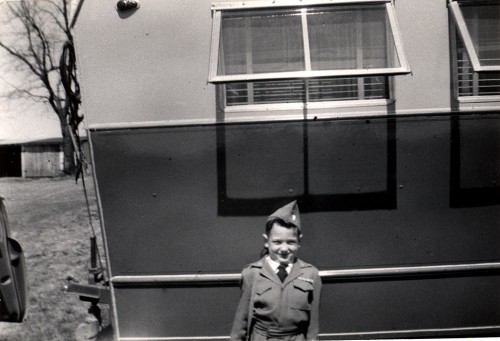 This was my favorite outfit. I still have it. We dressed Grandson Malcolm in it when he was the right size. It's as close to military service as I ever got. (Except for that trip to National Guard camp.)
Trust me, this is NOT the last time we visit my childhood scrapbooks. I haven't looked at them in years, but they contain a wealth of photos worth sharing.
Learn from others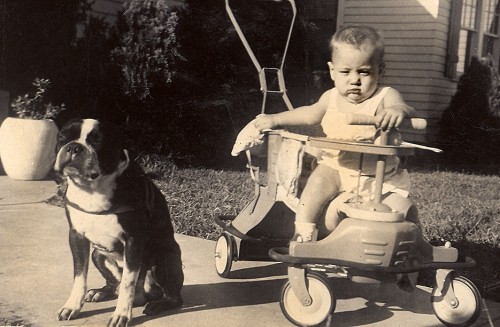 Learn from others: that was the most important lesson I learned in my childhood. I found this expression equally useful against recalcitrant public officials, obstreperous editors and tight-fisted vendors.