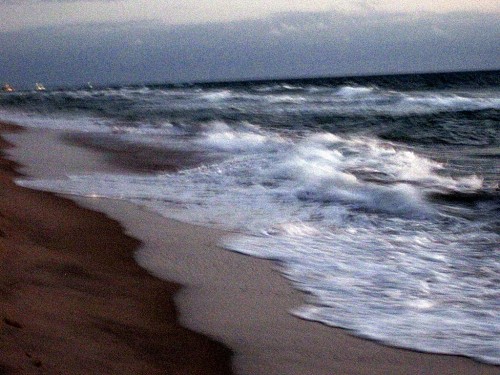 We moved to Florida in January of 1973. When we first got here, I told Wife Lila that we'd treat this like a three-year Florida vacation since that was as long as I had ever worked anywhere. We're still here, but that's another story.
For that first few years, we hit every tourist trap in the state. When I was working a late shift, I'd grab a snorkel and flippers and head up to the beach to look at the exotic fish swimming off a nearby reef.
She got sand in her shoes
It wasn't long before my beach fixation waned. Before long, I went to the beach about as often as somebody living in Kansas. I used to joke that the only time my feet touched sand was when bales of dope or refugees washed up.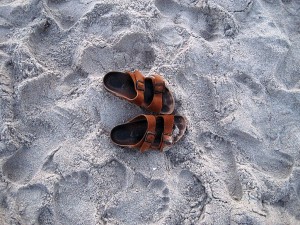 There's an old Florida legend (probably started by the Tourist Board) that once you get sand in your shoes, you'll always come back. I guess my penchant for wearing high-topped Red Wing work boots made me somewhat immune.
Lila, on the other hand, loves the beach. She goes to the Full Moon Drum Circles and will walk up and down the beach as often as she can.
That leads us to getting up at 6 in the morning on New Year's Day. She wanted to start 2011 off by watching the sun come up over Lake Worth Beach.
Moon and Venus greeted us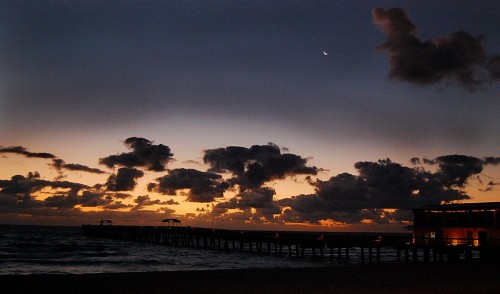 A beautiful crescent moon and a bright Venus (cropped out of this photo) hung over the Lake Worth fishing pier.
Lila frolicked on the beach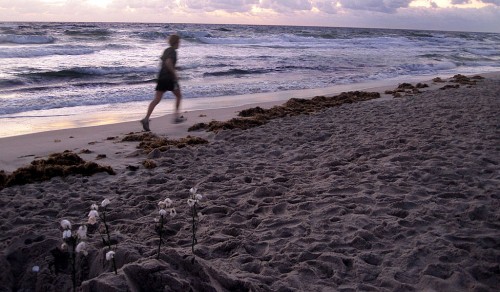 She immediately headed down to the water's edge, where she photographed waves, birds, flowers, runners and a family. I, sensibly, stayed up on the dune line where I could be sure I wouldn't get any of that pesky sand in my shoes.
She traded photos with family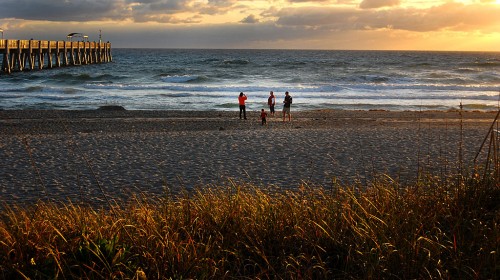 She offered to take a group shot of a family she came across, and they returned the favor by shooting her portrait.
The result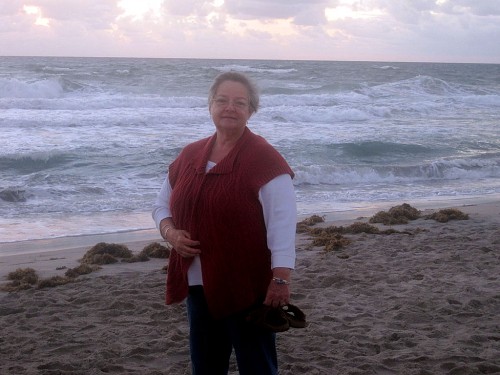 The salt spray caused the photo to be a little soft and pastel-colored. I like the effect. She had a great day. She took about half of the photos here and the gallery, including some I wish my name was under. I've added her name to the descriptions, so you can see which ones are her's.
Gallery of New Year's Day Sunrise on the Beach
If you like scenic photos, I encourage you to click on any of the images to make it larger, then click on the left or right side of the photo to move through the gallery.