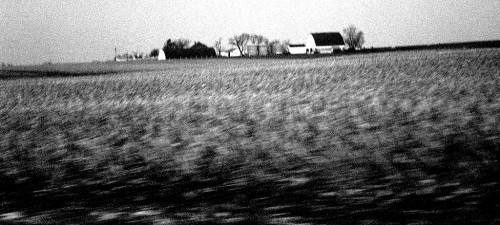 Some of my friends who came from Cape have mentioned that don't have the same connection with the area that I seem to. Maybe I'm lucky that the mental rubber band that connects the new with the old hasn't snapped. I can still be pulled back into memories of growing up in Southeast Missouri as a kid.
I figure most of you will either be sleeping late or waiting for the holiday weekend to be over before coming back here, so I'm going to cheat and recycle the photo above that I ran just about a year ago. I call it SE Missouri from the Window of a Speeding Car. (They taught me in college that pictures sound more impressive if you give them titles and set the names in Italics.)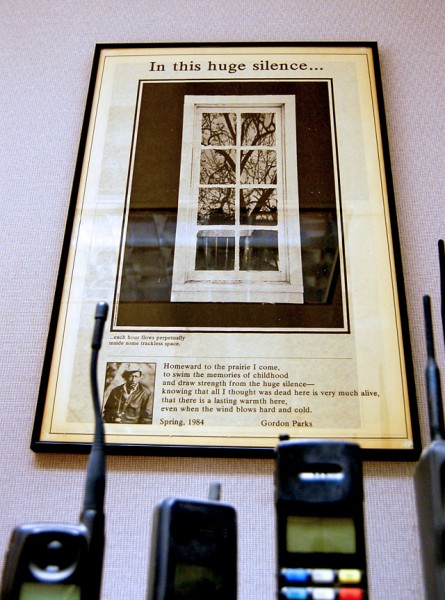 For nearly 20 years, I had this framed newspaper edition about Gordon Parks hanging on my office wall. Parks' words do a better job than I ever could at explaining why I feel a kinship with the Midwest. The poem ran on the back of his funeral program March 16, 2006.
Gordon Parks
In this huge silence
The prairie is still in me,
in my talk and manners.
I still sniff the air for rain or snow,
know the loneliness of night,
and distrust the wind
when things get too quiet.
Having been away so long
and changed my face so often,
I sometimes suspect that this place
no longer recognizes me—
despite these cowboy boots,
this western hat and
my father's mustache that I wear.
To this place I must seem
like wood from a different forest,
and as secretive as black loam.
This earth breathes uneasily under my boots.
Their odor of city asphalt
doesn't mix well with the clean smell
of wild alfalfa and purple lovegrass.
It puzzles me that I live so far away
from our old clapboard house
where, in oak tree shade,
I used to sit and dream
of what I wanted to become.
I always return here weary,
but to draw strength from
This huge silence that surrounds me,
knowing now that all I thought
was dead here is still alive,
that there is warmth here—
even when the wind blows hard and cold.