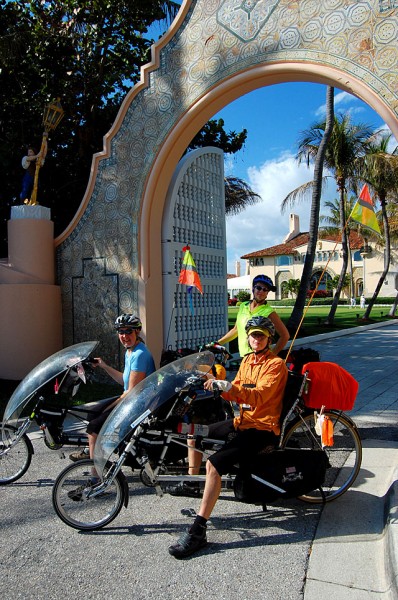 I've been neglecting my bike blog lately, so I spent a day a editing a video and pulling together photos of three women from Atlanta who camped overnight in our back yard on their way to Key West.
Before they pulled out of town, I led them on a ride on Palm Beach's Lake Trail. Here they are in front of Donald Trump's Mar-a-Lago.
You can see more photos of the riders on PalmBeachBikeTours.
Video of Palm Beach Lake Trail ride