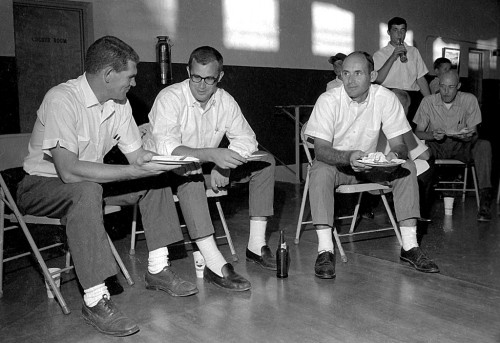 Here's another mystery photo. It looks like the meeting is being held in some kind of sporting location because this shot has a door marked Locker Room in it. On the other hand, I can't think of any schools that allowed the serving of beer. (Take a look at the old-style carbon tetrachloride fire extinguisher on the wall.
Falstaff cups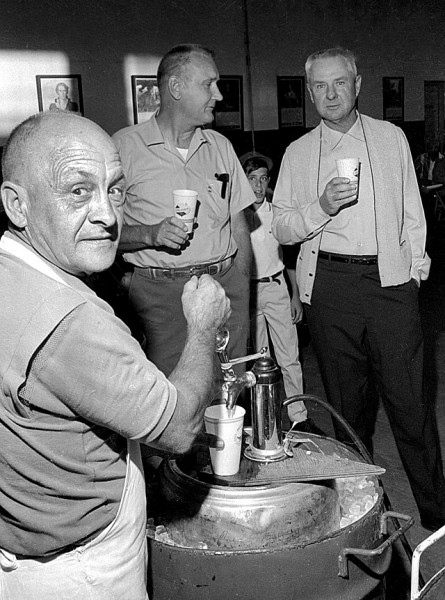 I see some soft drink bottles in some photos, but this beverage is being dispensed into Falstaff cups. I can't see the pictures on the wall clearly enough to identify them. They aren't athletes. I wonder if these might have been taken at the Knights of Columbus building?
Mystery meat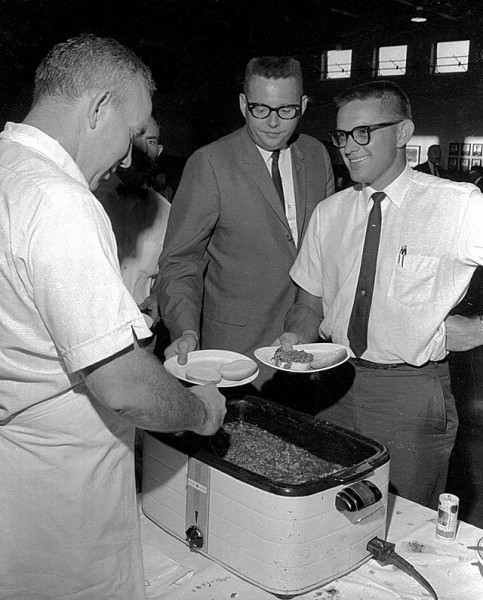 Looks like the server is dishing out a Sloppy Joe. They were one of my favorite cafeteria foods in elementary school until one day when I ate one too many and got spun around on the playground. I haven't been able to face another one to this day.
OK, folks, it's up to you to fill in the blanks on this one.