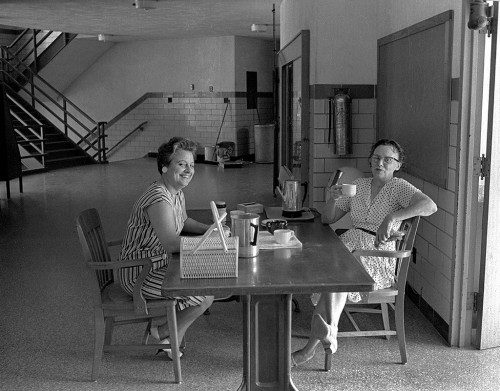 I was scanning a negative sleeve marked "Jackson Primary – 1964," when I spotted these two frames that were both not Jackson and not what I expected.
Way back in 2009, I showed another side of Miss Helen Ketterer at a wrestling match, but I don't think I ever saw her as relaxed at school as she is in these photos. The Jackson pictures had an August 1964 calendar on the wall, so these may have been taken before school started. The woman on the left is Lolita Stone (spelled Lollita Stone in the 1964 yearbook), who worked in the office.
Here's another story I did on Miss Ketterer and Mrs. Moore in the office.
Mr. G showed up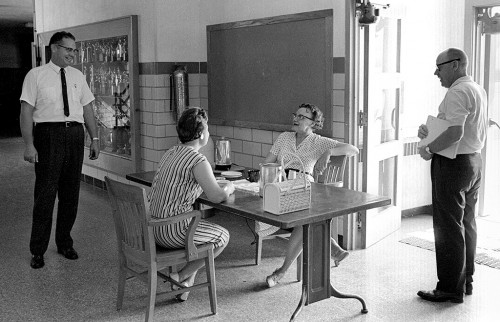 Even assistant principal Wayne Goddard – Mr. G – has a relaxed look about him. He actually looks like he's part of a Social Club different than the ones students were invited to attend after school. I don't know who the man on the right is.