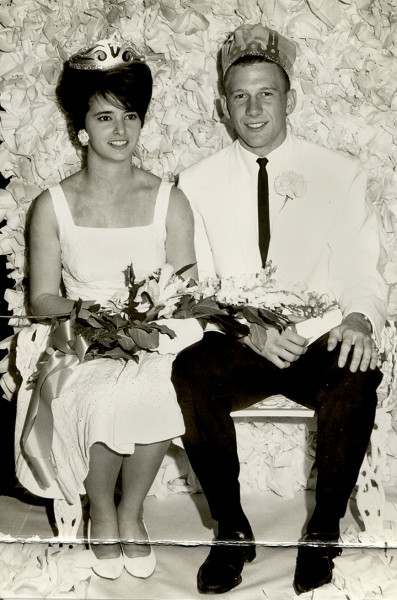 I'm 87.6% sure that the royal couple are Carol Rawlings and Mike Price.
They were CHS Class of 1964, but I didn't find the photo in the 1963, 1964 or 1965 Girardots. There were crop marks on the margins of the photo that looked like it might have run in The Missourian, but I couldn't find it in the Google archives.
Sorry about the crease at the bottom. The print must have been bent in storage.