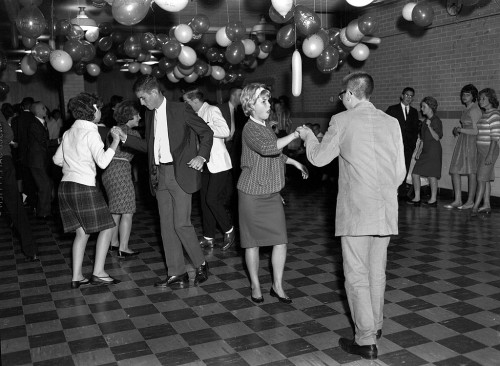 I have two batches of negs. One was marked Freshman party; the other said Sophomore party. I'm going to break them up into two postings to make things a little less confusing.
Is this the 1966 Freshman Class?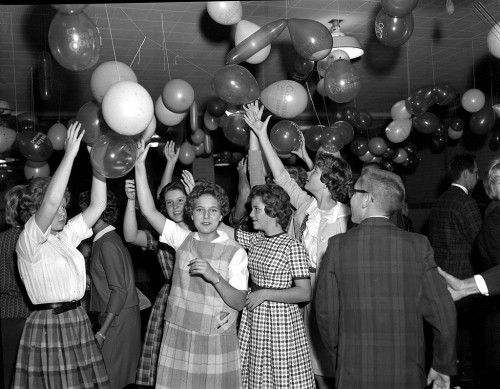 I think I recognize some of these kids as being futures members of the Class of 1966. Anybody want to take a stab at filling in the blanks?
Was this the Tiger Den?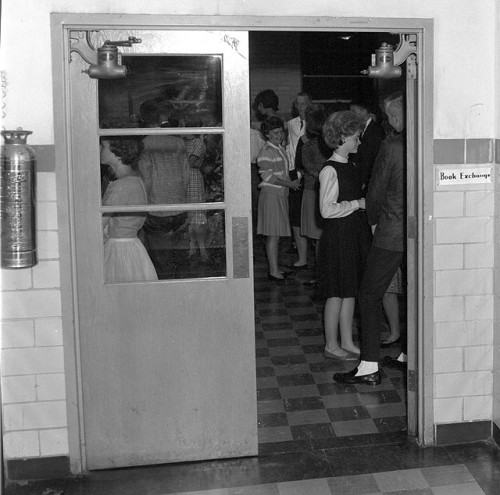 The sign by the door says "Book Exchange," but this has the feel of the Tiger Den. I tried to get a photo of the Tiger Den when I was back in October, but that part of the building has been reconfigured into classrooms. The door was locked, so I gave up.
Soda machines with glass bottles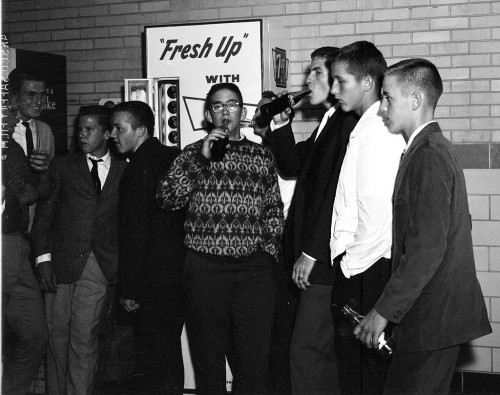 I ran a picture of this drink machine on my bike blog when I was advocating a glass bottle tax or deposit to encourage folks to recycle their beer bottles instead of throwing where I run over them.
There may be some Class of 65 guys here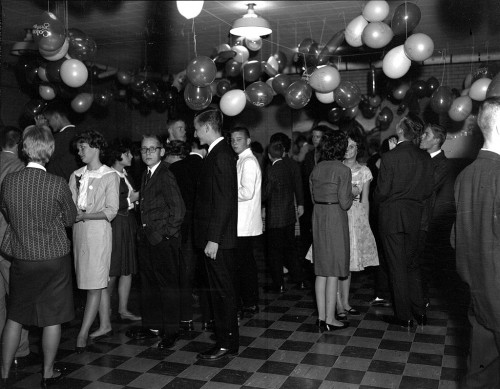 I'm not positive, but I think I see some guys from my Class of 65 prowling around looking for freshmen girls.
Dancing builds up a powerful hunger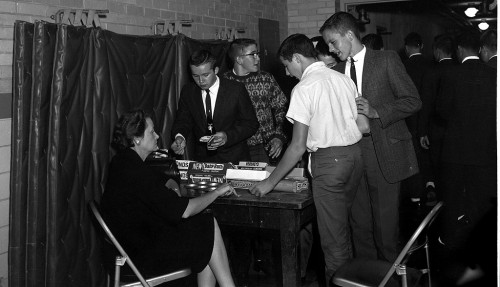 I'll run photos from the Sophomore party tomorrow. I recognize a lot of those folks as being in the Class of 1965.