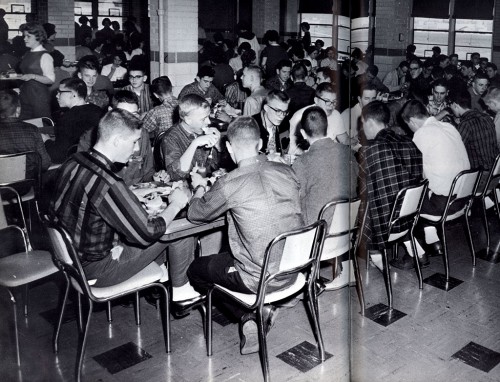 The students in the 1962 Girardot photo would feel right at home in today's cafeteria.
The cafeteria has grown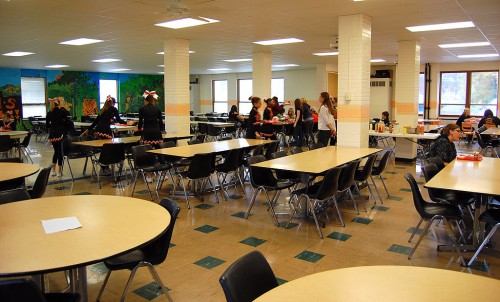 The room has been expanded. The addition is where the floor tiles change from the checkerboard pattern to plain at the column line.
Cafeteria addition from the outside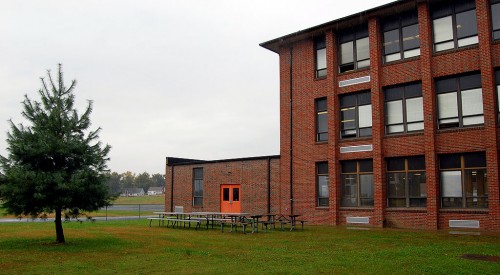 The one-story addition on the west side of the school is the enlarged cafeteria.
Girl Power comes to CHS cafeteria lobby
A Girl Power poster and a purified water drink dispenser grace the cafeteria lobby.
Healthy food choices available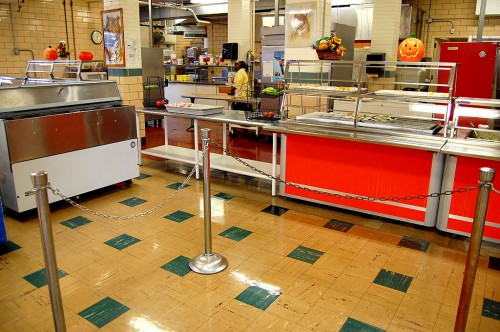 I'd love to know how they've kept the floors and tile walls this shiny in a school that's half a century old. Looks like fruit is available in addition to normal cafeteria fare.
School promotes recycling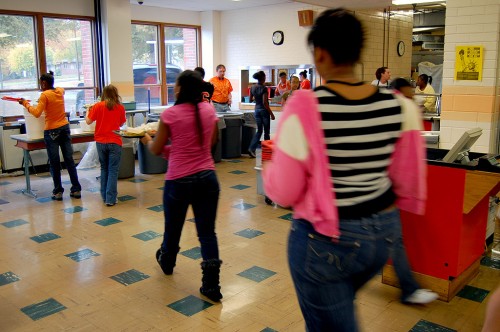 Don't look too closely at the kids to see if you recognize anyone. One of the promises I had to make to be able to shoot in the school was that I couldn't show any identifiable faces.
I ran into one of my former photographers last summer. He told me that he had just about stopped shooting candid shots of kids. "It's not worth the hassle. Either the kids run away as soon as I approach them for their names or I keep waiting for a cop to haul me off as a kidnapper."
I'm sure glad I worked in more innocent times.
The unsung cafeteria workers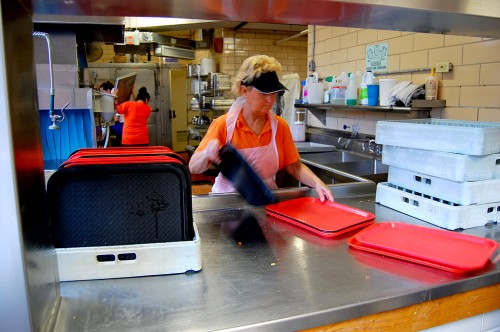 Once the hubbub in the cafeteria dies down, these are the folks who have to get ready to do it all over again.