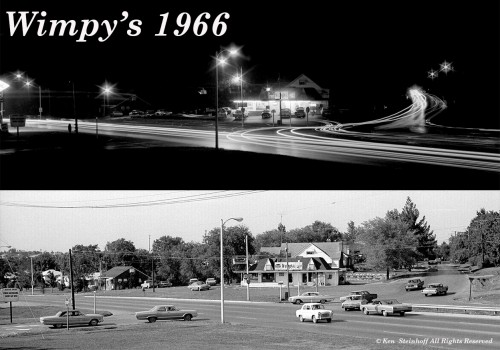 If you were lucky or quick enough to get one of the 600 tickets to September 19th's Wimpy's Day at the Centenary United Methodist Church, look for me if you'd like a photo of what Cape's iconic hangout looked like in the day and night of 1966. An 8-1/2 x 11″ print will go for $5 (with 10% of net going to the church).
Here's one in the stack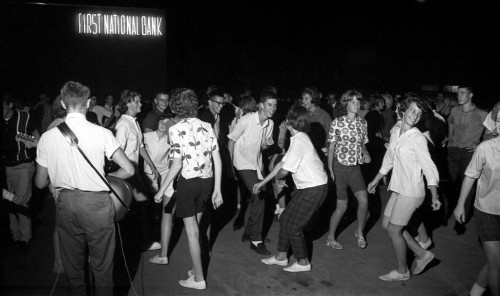 I'll also have a bunch of 11 x 17″ photos from Cape, Perry and New Madrid counties for you to look through. I know you'll recognize SOMEBODY in at least one of them. I'm tired of hauling them around, so I'll part with those for $10 each. Here's where this photo was taken. Click on it to make it large enough to see if you were dancing in the bank lot.
Here's my earlier post about the event.