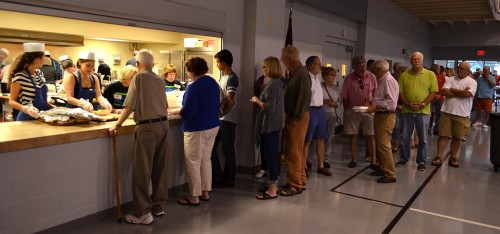 I never expected so many people to show up for Wimpyburgers made using the original recipe and cooked by members of the Lewis family. The folks at the Centenary United Methodist Church told me they were printing 600 tickets good for two burgers, fries and a drink, but I thought they were being optimistic.
Running late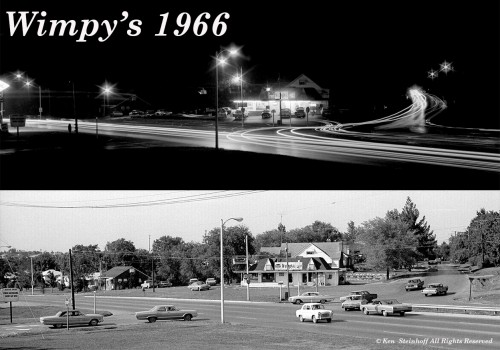 Brothers Mark and David converged on the house Saturday morning to talk strategy about how we were going to tackle Mother's house next week with the help of Laurie Evertt of Annie Laurie's Antique Shops. That made me miss the 11 a.m. start of the burger fest.
(It also meant that I have a bunch of my iconic Wimpy's left prints that you'll be able to pick up at Annie Laurie's and at the Cape County History Center on the square in Jackson in a couple of days. They are $5 each.)
Photo gallery of the Wimpy extravaganza
I didn't have much of an opportunity to wander around taking pictures. In fact, I got one of the last burgers off the grill just as everything was winding down. Fred Lynch did a nice video interview with Freeman Lewis that is worth watching. Click on any of these photos to make them larger, then use your arrow keys to move around the gallery.