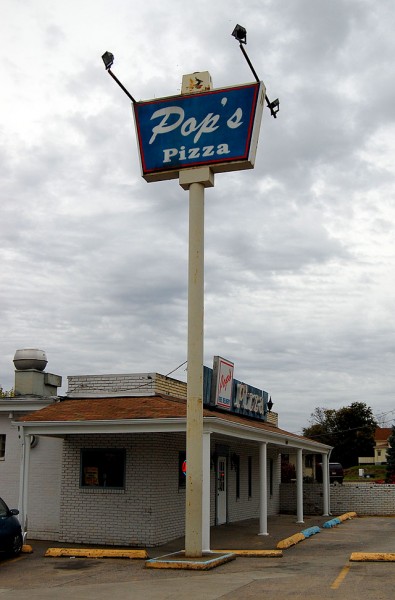 The first pizza I can ever remember eating was from Pizza Inn, at 409 N. Clark St., not far from Central High School.
In those days, pizza was a new enough food that people didn't know how to eat it. I recall reading a story about how dentists were seeing a flood of injuries caused by people biting into hot pizza cheese and blistering the inside of their mouths.
Where'd the clown go?
There was a March 1, 1969, police report that a 30-inch statue of a clown was stolen off a table in the Pizza Inn. Its value was estimated from $75 to $100.
Pizza Prices in 1974
A huge ad ran February 23, 1974, saying that a second Pizza Inn was going to open in Memphis. Bring in a coupon from this ad and take a buck off any large or giant size pizza. A giant, 16-inch sausage and mushroom pizza cost $4.30. A tossed salad was 65 cents and soft drinks were a quarter. A large order of spaghetti ("our own blend of sauce, spices and tasty spaghetti") with salad and garlic break would set you back $1.25.
Bandit orders money to go
Dennis Break, Pizza Inn manager, reported that the restaurant was robbed by a man with a gun at 10:45 a.m., April 10, 1974. A man waited until a customer stepped away, then demanded all of the money. He pulled a gun, then said, "I'm not kidding." He fled with an undetermined amount of cash.
Need workers
A September 17, 1973 want ad said to apply in person to earn up to $50 a week. Need help nights and weekends. Need waiters and waitresses, must be 21 years old. Also need pizza makers and kitchen help.
Pizza Inn becomes Pop's Pizza
A January 10, 1993, Missourian story said that Doyle and Cara Lee Samples purchased the Pizza Inn, which was built in 1965, and will rename it Pop's Pizza. The Samples were the fourth owner of the restaurant.