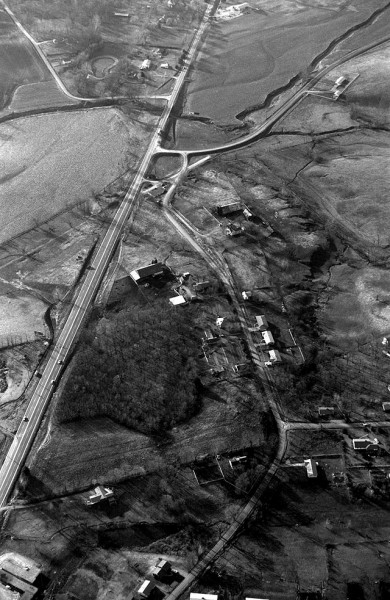 Most photographers I've known will always try to sneak in a couple frames of their homes when they're up shooting aerials, and I'm no exception. Here are some shots of the 1600 block of Kingsway Dr., Kingshighway and Kurre Lane neighborhood from about 1966.
They were taken late in the afternoon when the leaves were off the trees. The sidelighting gave excellent modeling to the terrain.
Cape LaCroix Creek
In the photo above, you can see Cape LaCroix Creek – better known to us kids as 3-Mile Creek – meandering through its flood plain. What we used to call Old Jackson Rd. curves in to connect with Kingshighway at a 90-degree angle. This was shortly after the intersection had been changed to conform with modern standards. Up until then, it connected with the highway at an angle, which is still visible.
The trailhead for the Cape LaCroix Recreational Trail is located there now.
Outside the city limits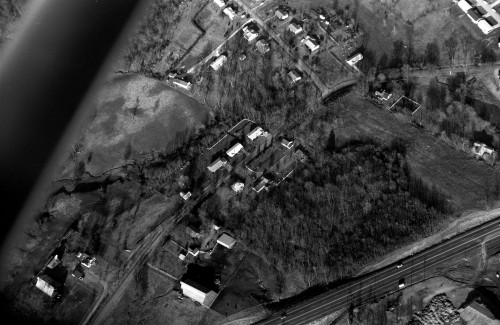 When the Steinhoff family moved to 1618 Kingsway Dr. in 1954, we were one of the first three "modern" houses in the block. We were the house closest to Kurre Lane of the three homes in the center of the frame. Today, the neighborhood is not only inside the city limits, but population and boundary shifts have put it in the center of Cape.
There was a heavily wooded area between our house and the corner that belonged to Dennis Scivally, Cape Special Road District Engineer, for whom Dennis Scivally Park was named. Dad started trimming out the small trees and brush on the lot and eventually bought it.
It had a big old walnut tree that was perfect for building a tree house. Why my buddies and I didn't get killed building it is a wonder to me today. On windy days, I'd climb as high as I could in the tall, spindly trees, jam myself in a fork and sway three or four feet for hours at a time.
At some point, Dad and Mother sold a piece of the property to the McElreath family, which owns it today. They built a home on the corner, which took out my tree house.
Try this persimmon, you'll like it
There was also a big persimmon tree that would drop tons of the sweet fruit in the fall. It was always good for a laugh when you could persuade some unsuspecting kid to bite into a green persimmon. If you don't know what I'm talking about, I'm sure I can find some in time for the reunion.
Cows in our back yard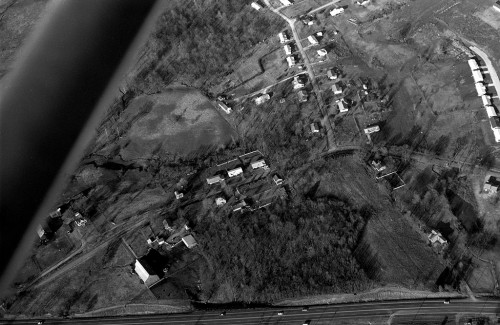 There were two working farms with big barns on our street – the Hales and the Heislers. We had cows in the field behind our house.
The Tinkers lived directly across the street from us. After they moved out, Bill and Rhonda Bolton bought the house. They've made a bunch of improvements to the house and they've been great neighbors who keep a close eye on my mother.
John and Mary Gray lived in a house that he had converted from an old chicken coop. They had a big garden between them and the Tinkers. The Rose family lived in a two-story house in front of them. Two house down from us lived the Garners. The house between us and the Garners has had a variety of owners over the years. The Ailor family lived there when this photo was taken.
Kurre Lane dead-ended at Kingway in 1966. There was no fire station, Girl Scout office, or funeral home in those days. Traffic was light enough that my brothers and I could pile into our little red wagon and coast all the way down to the bottom of the hill without fear of getting run over.
Here's what it looks like today
You can zoom and pan in Google Earth to get your bearings.

View 1600 Block of Kingsway Drive in a larger map