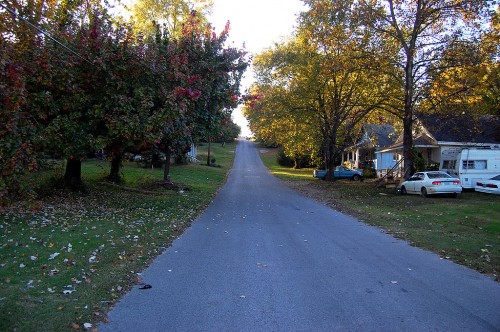 Dad always said that Mill Hill is where the boys would take their cars to see if they would climb. It doesn't look steep in this photo, but it's steep when you're on a bicycle.
Because early cars didn't have fuel pumps, he said that some folks had to back up the hill so that gas would get to the carburetor.
Going down Mill Hill a challenge
Of course, what goes up offers a challenge to kids who want to go down fast on roller skates, in wagons or bikes.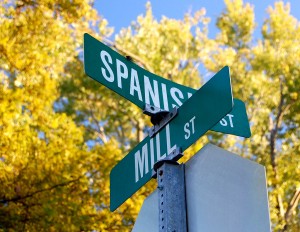 The July 12, 1961 Missourian carries an account of Bobby Parks' go-kart ride down the hill:
The first ride ever on a go-kart proved to be an unfortunate one for Bobby Parks, 10, son of Mrs. Kathleen Parks, 333 N. Fountain.
Bobby and a friend, Bobby Whitley, 9, of 14 Bellevue, decided to coast down Mill St. in the 200 block at about 4 Tuesday afternoon.
Go-kart hit bump
The ride wasn't completed, however, as the go-kart hit a bump, throwing the Parks boy, who was riding in front, and his companion to the pavement. Both boys were shaken up, but the Parks boy got the worst of it.
Doctors took six stitches in his head and treated abrasions on his arms and legs. He also underwent x-rays. The Whitley boy suffered minor scratches.