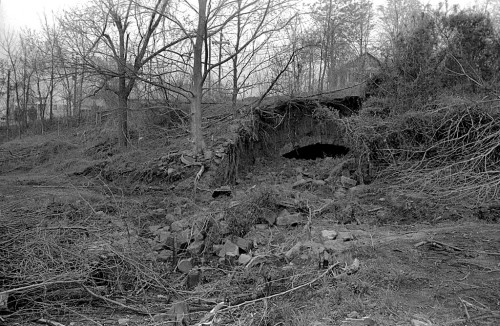 Here's a mystery that's been bugging me for months. In April of 1966, construction workers working along North Sprigg Street uncovered a large cellar that was thought to have housed beer or wine. I don't remember if it was part of the dormitory construction or if Sprigg was being widened.
I've looked through Missourians for a month on either side of April, but haven't been able to come up with a story, even though I'm pretty sure one ran.
A few Stag beer cans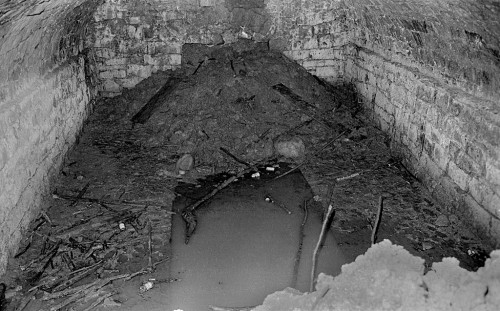 I didn't prowl inside the cellar, but I could see a few Stag beer cans floating around. I think there were of more recent origin. There was a flat floor, but there was a square section in the middle that was cut out. I don't know if that might have been a sump area where water could collect to be pumped out.
Photo gallery
Anyone have any idea about the history of the cellar? Click on any photo to make it larger, then click on the left or right side to move through the gallery.